Secrets of a la carte
Lionel Perkins
THE MIRROR
The common SPASH high schoolers need for snacks throughout the day is met by the a la carte option in the cafeteria. This smart and resourceful shop provides many food options for students who need a quick snack or even a big lunch. The ladies who work in the a la carte station are very nice and seem to take joy in serving and seeing the students every day.
After roaming the a la carte shelves for three years students are well acquainted with what they have to offer and were curious about many things involving a la carte. One of the workers of a la carte is Steph Danielski and was able to share some information.
First, the famous "Brenda cookies" are, in fact, made by Cheryl Thompson, her associate.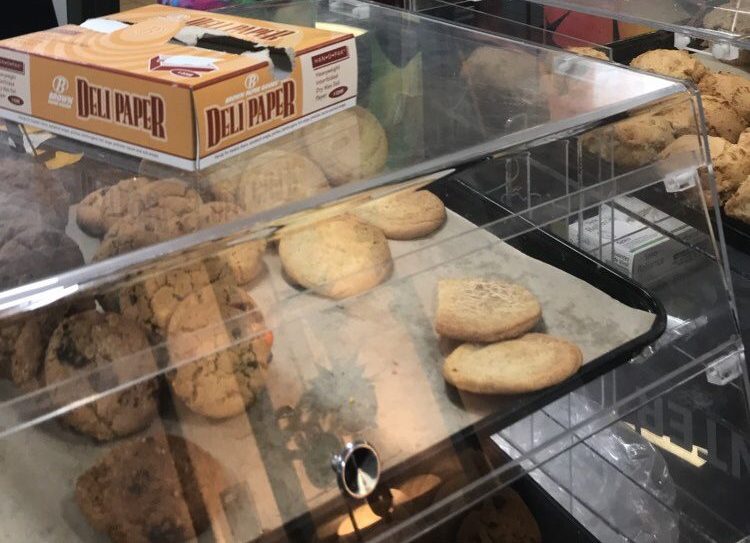 This came as a surprise to many people since they were always advertised as Brenda's cookies. Brenda Varga added, "Yes, that is correct. I'm responsible for filling them with love before they're served up!"
Second, she let them know that their cold brew coffee is in fact just Starbucks coffee. Although many people haven't tasted the coffee themselves you can see the popular demand for it. Many people seem to like the coffee because of its taste, and now we know why.
Last but not least, the milk you get in the carton is the same exact milk that you can buy in a bottle.  Many people swear the bottled milk tastes better when in reality they are both the same.
With all of this new knowledge about a la carte it makes it easier to understand some things about the advertising business. Just based on the way you advertise things it can create a pull to the product. Now the next time in a la cart you can make the right decision.