Olson shares his story on becoming a teacher
Noah Viegut
THE MIRROR
Olson has taken an interesting path to where he is today. He has pursued many careers and it ultimately led him here to Stevens Point Area Senior High (SPASH).
When Olson first went to college at the University of Wisconsin-Platteville he wanted to be a teacher, but changed his mind due to the negative stigma that was going around.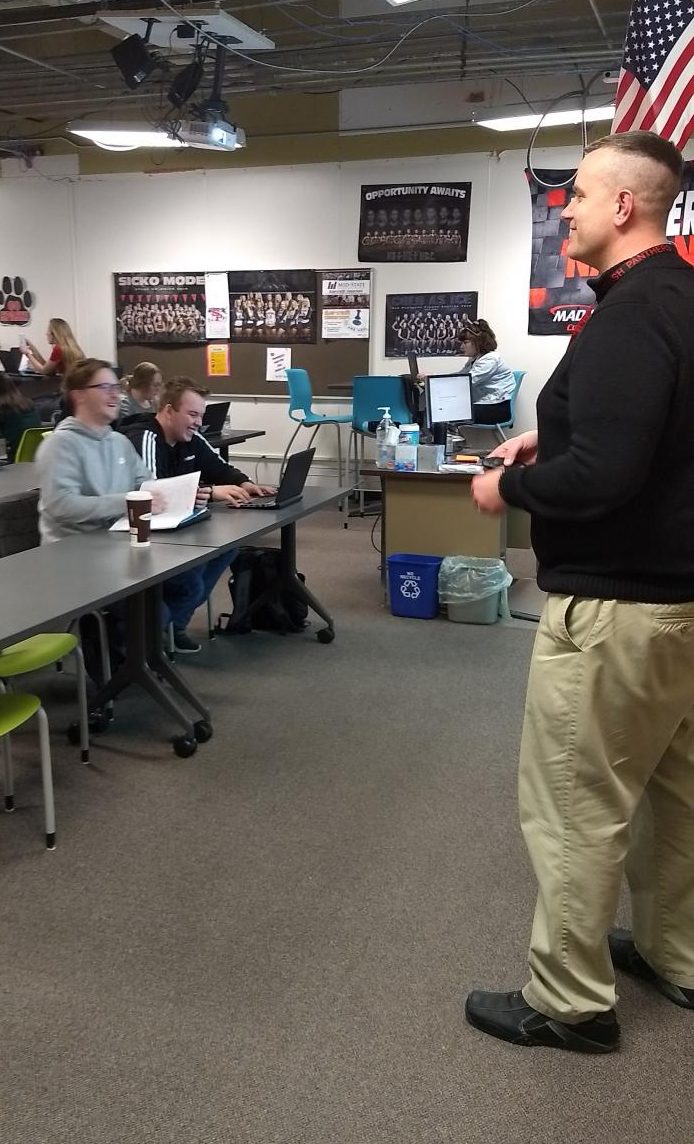 He decided to go into management and business instead.
Olson, a native of Highland Wisconsin, has pursued many careers and had many different job titles on his path to becoming a teacher. He has been a manager for multiple companies, and a part-time author while pursuing a career that he truly loved.
Olson has won many awards as a part time author. "I have been a four time honorable mention in the L. Ron Hubbard Writers of the Future Contest, which is the world's leading contest for fantasy, science-fiction, and horror. I had a novel "The Silver Wolf and The Silver Fox" that was ranked tenth one month on Amazon." Olson said.
He wanted to become a teacher because he enjoyed learning and being around people. "I learn something new each day," Olson said.
Olson currently teaches business and marketing classes at SPASH because of all the time he spent working with businesses before he decided to become a teacher. He recommends students take his classes because of how the information is used in real life.
Now Olson is teaching his first year at SPASH. He is currently teaching four different classes while also running the Panther Pro Shop and the Panther Report. He works with the student managers of the Panther Pro Shop to set up a schedule, order inventory and set up sales.
Olson's story proves that you don't have to stick with one career for all of your life if it doesn't make you happy. There is always time to find something new that makes one want to come to work.