A retail store like no other
McKenna Coyle
THE MIRROR
A simple clothing store is nothing to brag about in a city like Stevens Point. However, when given a place like Kohl's, life is so much better. Need some new clothes? No problem. Kohl's has a great selection of clothing ranging from swimwear all the way to formal attire. 
People can never be ashamed for what they pay when buying at Kohl's because, most commonly, if customers spend $50 or more, they can get $10 in Kohl's cash that can go towards anything in the store, People are basically getting paid to shop.
"Working in retail is never an ideal job of anyone but I believe that Kohl's has a great community of dedicated associates and great customers that make your experience so much better," Sasha Lee, the main manager of Kohl's said.
"I would not change a thing about Kohl's right now, we are maintaining credit goals and doing an excellent job at making our customers satisfied," Amanda Anderson, the secondary manager of Kohl's said. Anderson had been at Kohl's since 2002 and a manager for a little over a year now.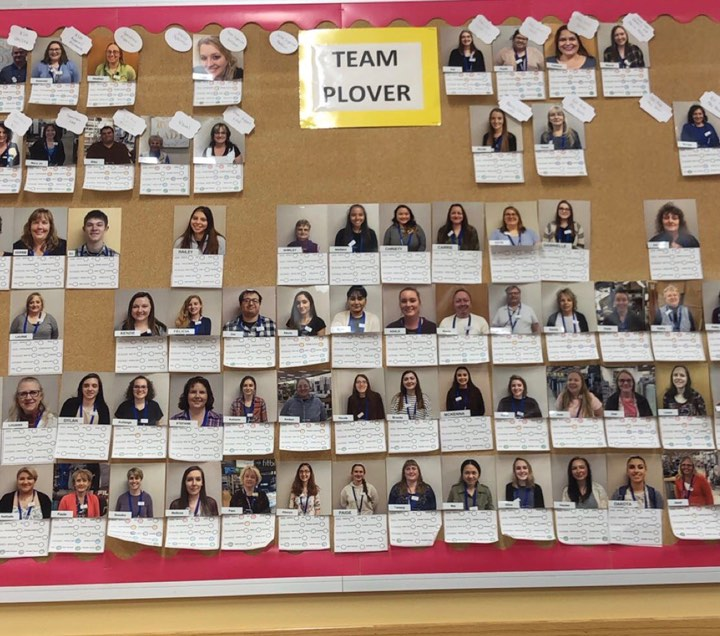 "I think that Kohl's is a fun place to work and shop at. I have been given so many opportunities to help people and it makes me feel useful," SPASH student Chloe Moore said. Moore has been working at Kohl's since October of 2019, just before the holiday season started for Kohl's. Before Black Friday, Kohl's is usually hiring seasonal associates because it is the busiest time of the year for this retail store. 
It is hard to compete these days with sites like Amazon now but Kohl's also has an app that provides free shipping when ordering from inside the store. People can also skip the shipping and pick it up in the store within two days of the purchase. 
Black Friday is a big deal at Kohl's and is by far the most hectic night of the year. The deals are amazing and if customers want to avoid the very long and dreadful lines, it is better to be there when the doors open. Every single Kohl's associate is required to work on Black Friday unless they requested off ahead of time for a legitimate excuse. 
Kohl's is only closed for two days a year, Christmas Day and Easter. A week leading up to Christmas, the store is open until midnight. People like coming to shop at 7:00 a.m. to avoid the crowd of any regular day and to get a look at everything while it is organized before the rest of the people come in and trash the store. 
From a wide variety of clothing and home items, Kohl's is a perfect place to satisfy a person's fashion needs. Their clothing, jewelry and home item prices are very fair, and most of the time, the store provides coupons and great deals for Kohl's charge customers so that they never have to pay the original price of an item.