A place out of this world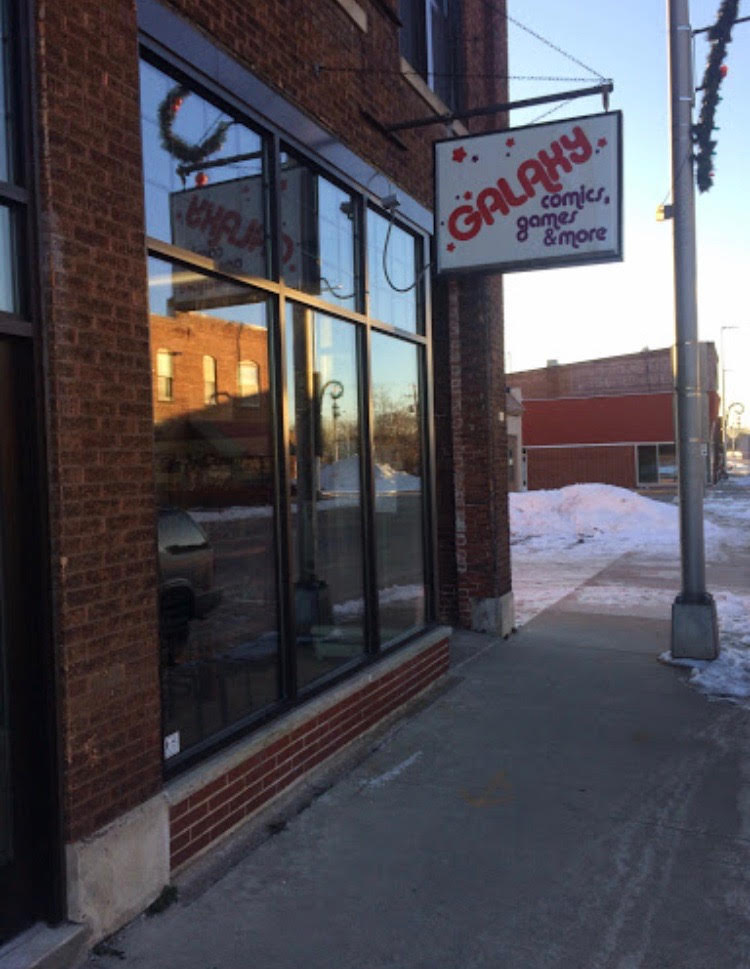 By LAUREN HUEBNER
The Mirror reporter
Galaxy Comics is a one-stop shop for comics, card games, darts and more.
Chris Randazzo opened the store in April 2007. He initially worked at Galaxy Hobby in Plover. When the owner wanted to sell the store, he offered it to Chris. Instead of selling Chris the whole store he sold him half of it, "It was kind of impossible to pass up the opportunity to work for myself," Chris said.
Located downtown 925 Clark St, Stevens Point, WI 54481, the store is home to many regulars. People from all walks of life can be found in Galaxy Comics. High school students, college kids, and adults can be seen enjoying the calm atmosphere of the place. One reason they keep coming back is the food.
Around two years ago Chris added a café to the store. "I used to literally hear from folks 'the only reason I leave is to eat'" Chis said. The café serves soups, paninis, and BBQ brisket. All of the food served is made in store, no frozen patties. They make their own twelve-hour braised brisket and their own stock for soups.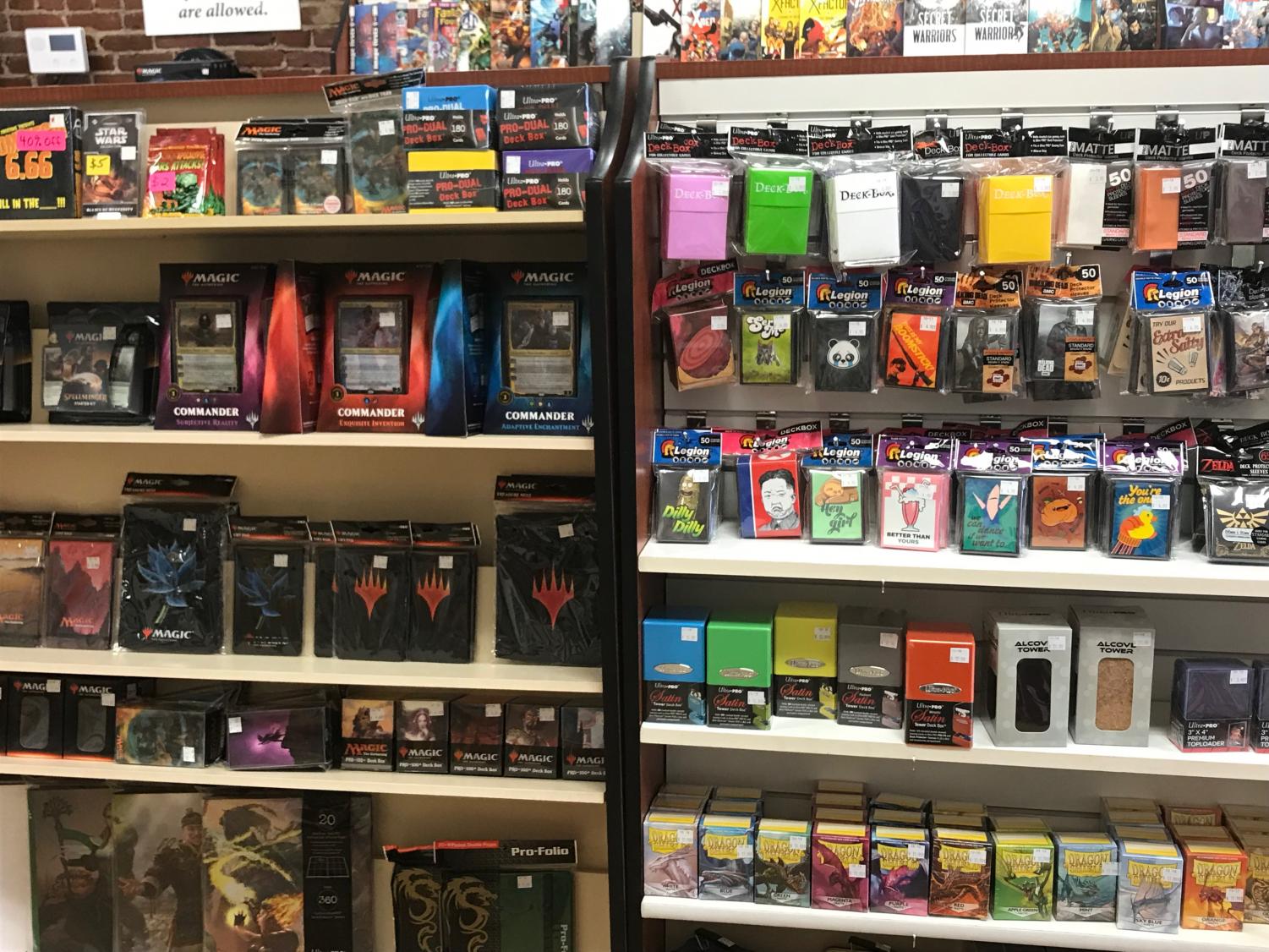 Just like in the name they sell comics, but primarily they sell different card games like Magic: The Gathering and board games like Through the Ages. They also sell different books and dice for Dungeons and Dragons (D&D).
Every Wednesday is Comic Book Wednesday where the new comics of the week are put on display for purchase. If someone is a comic enthusiast, Chris can hold the comics they want. They store them in a personal folder, and people can come in and purchase them anytime.
Galaxy also hosts miniature board game competitions. On Sundays, Tuesdays, and Fridays they run Magic: The Gathering tournaments. D&D night or Adventurers League is Tuesday nights. For that night alone they can have 20 to 30 people in the store.
One thing Chris has noticed is that "geek culture is everywhere." Liking comics or playing D&D has become more acceptable.
"If you don't fit in at a game store, it's you. Gamers generally are the most accepting crowd you're going to find," Chris said.