Inclusa's "Commonunity®" benefits thousands
By SOREN LUTHER
JUSTICE CHUKWUEMEKA
The Mirror staff
"I was born with muscular dystrophy. I've been in a wheelchair since I was three," said Amber. "I feel like with Inclusa I have a whole team of people that encourage you to be your own person and make your own decisions."
The above quote exemplifies the kind of resources that Inclusa provides to its members.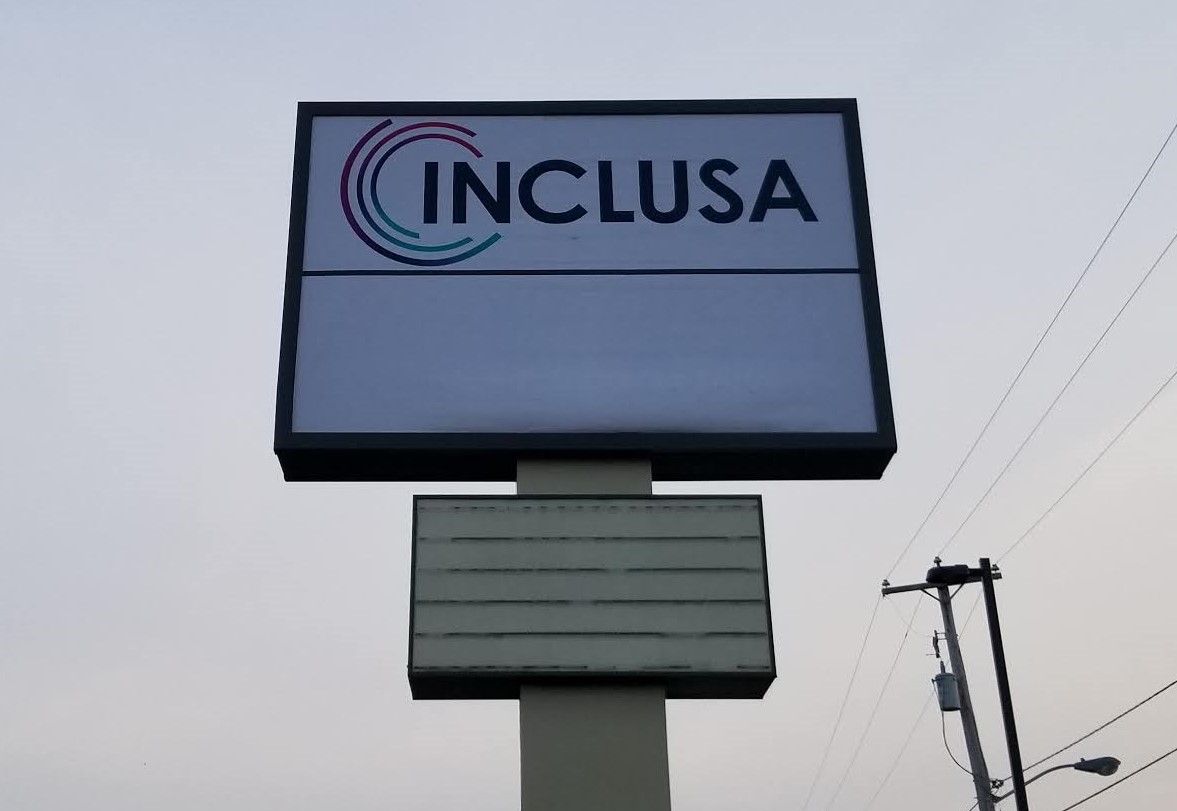 Inclusa is a non-profit organization and a social assistance industry that focuses on providing long-term care services and supports to over 15,000 families across its 52-county service region in Wisconsin. Inclusa partners with other organizations to create a shared vision of long-term care that offers people connections, and dignity to foster full participation in communities.
Inclusa is recommended for anyone who needs support and wants to get out there and be part of a great community. Everyone has the right to choose the life they want to live and that belief is the foundation of the work that Inclusa does. Inclusa isn't just a name, it describes the passion for including everyone and collaborating to build communities and to redefine what is possible for people.
The name "Inclusa" was introduced a year ago, but its founding organizations- Community Care Connections of Wisconsin, Western Wisconsin Cares and ContinuUS- with its Family Care program dates back to 2000.
With 14,500 members, 1,100 colleagues and 5,500 providers, Inclusa has earned its place as the largest managed care organization in Wisconsin.
"Inclusa is an organization that serves most of Wisconsin… we provide support and planning to people who are older adults and adults with disabilities," Kate Norby, Executive Director of Member Experience at Inclusa said.
"Our goal is to provide the right services at the right time, so people can remain living in their own communities and in their own homes, when possible," Norby added.
"Most people with disabilities or who are aging prefer to live in their own homes or close to their families and want to live ordinary lives like everyone else. But in order to do that, they need certain help and individualized supports," Norby said.
Whether it's installing ramps in peoples' homes to improve accessibility or helping aging people stay safe and healthy in their homes, Inclusa is there to help. Providing Family Care for those in need is a crucial component in sustaining a healthy community.
Inclusa manages care with a trademarked model of support, Commonunity®. Commonunity® is a term invented by Inclusa to represent citizenship, a healthy life and community. According to Inclusa, "Commonunity® is the belief in the strengths of everyone and the commitment to support the common good for all."  The core belief of Commonunity® is that individuals and communities perform better when actively connected. Some of the key components involved in Commonunity® include having connections with the community, self-determination, mobility and community living. In a way, Commonunity® is at the heart of Inclusa and is the driving force behind all acts of Inclusa's work.
Patrick is a prime example of the good that can come out of Inclusa's care and support. Patrick has Down syndrome but that has not stopped him from doing what he loves. Aided by Community Supported Living and Lutheran Social Services, Patrick has a job at Reach Inc. and his own apartment. He enjoys his job and gives back to his community by cleaning a church in his area.
Another prime example of someone that Inclusa has helped is Margaret. Margaret experienced a stroke which could have had greater negative consequences if an Interdisciplinary Team, coordinated by Inclusa, wasn't there to help.
History has taught that it is unfair to neglect disabled or aging people. The Disability Rights Movement and protests such as the "Capital Crawl" have taken a stand in order to guarantee the rights of all, according to Share America. The passing of the Americans with Disabilities Act took place in 1990, according to the Equal Employment Opportunity Commission. This was one of the many great achievements that have already taken place in order to improve human rights, but that does not mean that people should stop promoting a safe and free world for aging or disabled people.
Outstanding work has been and will continue to be done by Inclusa in order to improve and help peoples' lives in order to make this world a better place. In the future, people with disabilities or people who are aging will hopefully be able to live their lives just like anyone else. More information about Inclusa, and how you can get involved can be found on their homepage.