Help is one call away
By AIDEN PRICE and LAUREN HUEBNER
The Mirror staff
Suicide is the second leading cause of death for people ages, 10 to 24. The majority of them are Lesbian, Gay, Bisexual, and Transgender (LGBT). Most of the people who contemplate suicide feel as if they are better off dead. Thankfully the Trevor Project was created to help people who are LGBT and have suicidal thoughts or actions.
The Trevor Project offers a 24/7 phone hotline for LGBT people. They also offer a texting service and an online chat on their site. The texting and chat are only available during certain times of the day.
"I think it's a really good resource and now that there is texting it is easier for kids that have a harder time talking about it," Aimee Burazin, the school psychologist, said.
The Trevor Project gets about 180 calls per day from people who need help an of those,7.4 percent identify as transgender.
This includes people at Stevens Point Area Senior High (SPASH). One male used the texting service when he was feeling depressed and suicidal. The person he communicated with was calm and gave ideas for better-coping mechanisms. The service helped him. "I am not dead, so good," the young man said.
The Trevor Project isn't only a suicide prevention hotline. It also has a website that offers information about where to find shelters for runaway teens, HIV/AIDS, dealing with religious beliefs, and family and friends.
The site also offers resources to help questioning teens figure out who they are sexuality or gender-wise. They have pages about Asexuality, Bisexuality, Gay and Lesbian, Trans and other gender identities. The pages have brief descriptions of what each is, common myths, and a section for if someone is questioning his or her sexuality or gender.
Even if a person is not feeling suicidal, they can still call or text.
"I was having issues with friends not supporting me and coming out to my church," A student said. They called Trevor Project and talked about how lonely and how confused about their gender they were.
One of the things offshoots for the Trevor Project was a musical, Trevor the Musical. The musical is based on the short movie that started the Trevor Project. The lyrics and book were written by Dan Collins, the music by Julianne Wick Davis, and it was directed by Marc Bruni. It won eight awards at the 2017 BroadwayWorld Chicago awards which include the best actor, Eli Tokash, best choreography, Josh Prince, and best direction, Bruni.
All of this is possible because of people's donations. Gender Sexuality Alliances (GSAs), companies, and ordinary people can donate. Some celebrities even help raise funds for the Trevor Project. They do so by giving money or sponsoring events or spreading the word of the organizations.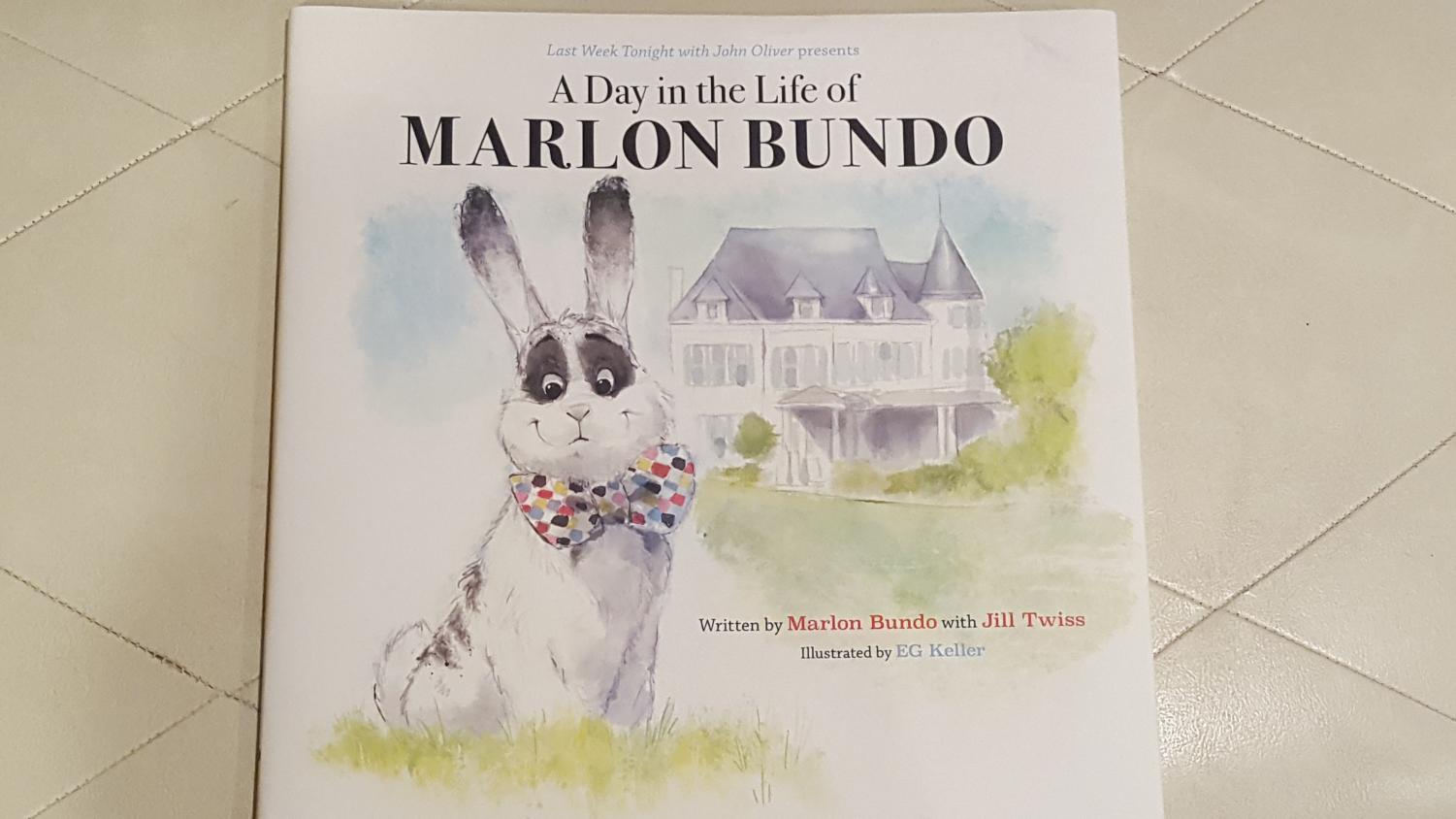 An example of this is Last Week Tonight host John Oliver. He released a book titled A Day in the Life of Marlon Bundo. The book is about Marlon Bundo a gay rabbit who falls in love. This book can be purchased at Amazon.com or betterbundobook.com. It is also available as an audible book with the voices of Jim Parsons, Jesse Tyler Ferguson, Jeff Garlon, Ellie Kemper, John Lithgow, Jack McBrayer, and RuPaul.  All proceeds go straight to the Trevor Project and AIDS United.
Many other companies sponsor the Trever Project including AT&T  $1 million, Coca-Cola and Abercrombie & Fitch at $250,000,  United Airlines and 21st Century Fox  $100,000, Toyota, Riot Games, and Bank of America $50,000. Even Apple, Disney, and Macy's have donated $25,000, and many other companies have donated $10,000 to $25,000 to the Trevor Project.