A place where everyone belongs
By RACHEL PLACEWAY
The Mirror reporter
Place of Peace is "the light in the midst of darkness" for many members of the community. Homelessness and hunger is not only a national problem but also a local one.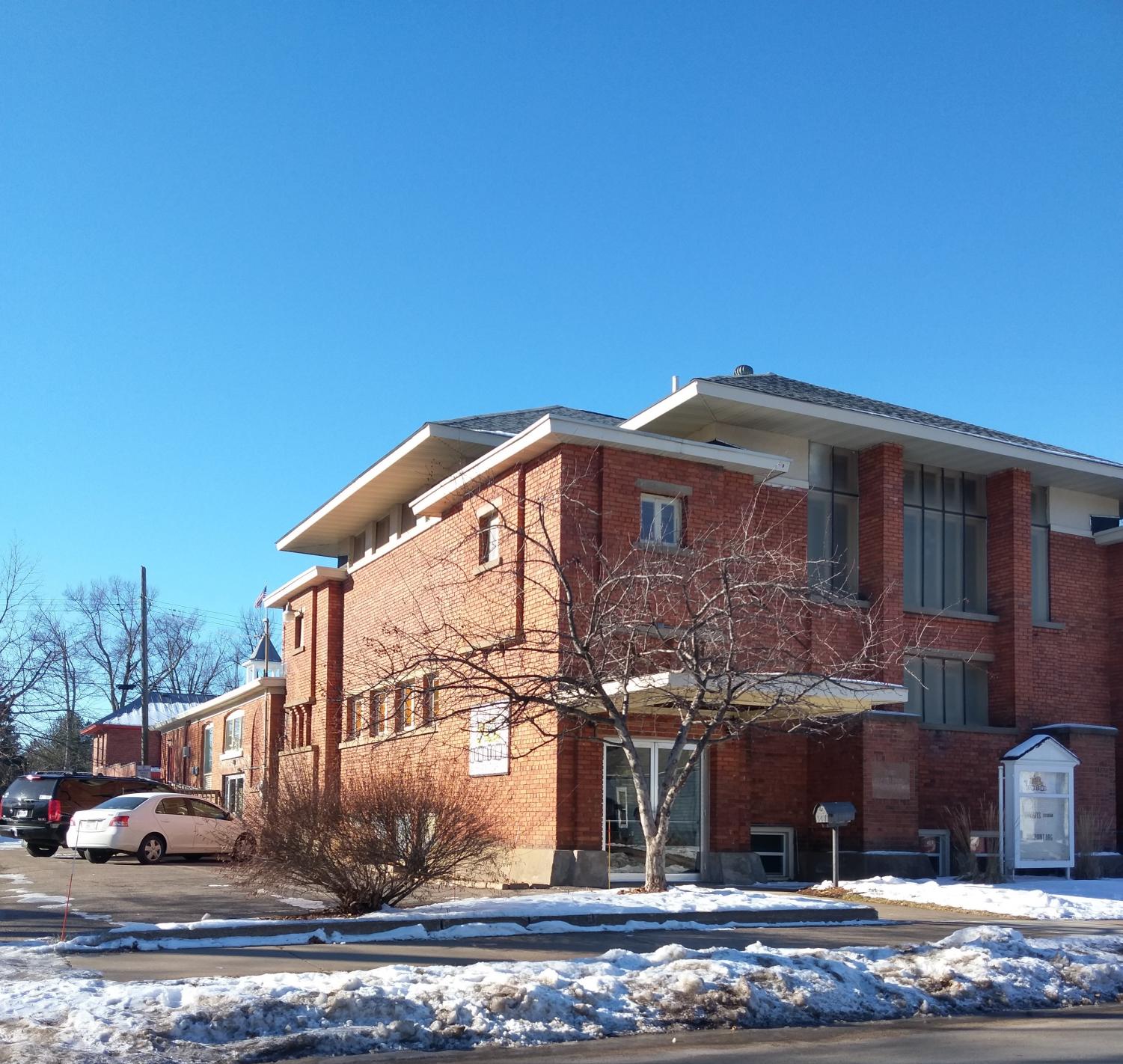 There are many people in Stevens Point who struggle to find a sense of community or a home-cooked meal.
"There is a lot of hurt in this world, there's a lot of pain and suffering in Stevens Point. There's a lot of homelessness and broken children, so it's a really heavy load to see so much poverty and pain, but at the same time, you have all these people coming forward to try and help," chair of the board for the Evergreen Community Initiatives Tiffani Krueger said.
Every Thursday (except Thanksgiving) members of the community can gather together to share a meal, prayers, and conversation at the Downtown Mission Church. Doors open at 4 p.m. and the dinner is served at 5 p.m.
The first ever Place of Peace meal occurred in 1997. A local Catholic organization was inspired by the Dorothy Day movement to start a program that would focus on community.
In 2010, the Catholic organization asked the Evergreen Church to take over the Place of Peace program. About a year later, members of the Evergreen Church branched off to form the nonprofit called the Evergreen Community Initiatives.
Along with Place of Peace, the Evergreen Community Initiatives has other programs such as a homeless outreach project called Smile! For Christ's Sake, Tiff's Kids Closet a children's clothing pantry, Warming Shelter which provides shelter for the homeless in the winter months, and Tree Huggers, a scarf project that helps keep people warm during the winter months.
Originally, the program started feeding people for the friendship, fellowship, and community. However, when the Evergreen Community Initiatives took over their main purpose of the program was not only helping those who are poor or in need, but also to build community within people who are disabled or feel left out.
"Our big push is to make people feel like they belong somewhere," Krueger said.
Over the years, Place of Peace has grown and now 60 to 80 people gather together from all walks of life to enjoy the company of others.
However, running a nonprofit organization comes with many challenges. In the last seven years, Place of Peace has moved locations three or four times. Health problems have led to many board members needing to be replaced.
"I'm proud to be a part of a group of people who care so much about people. There are so many volunteers that come through that do it out of their good graces…. Stevens Point is truly one the most giving communities that I've been seen in Wisconsin," Krueger said.
Place of Peace relies completely on volunteers to help out at the meals and after for clean-up. Throughout all five of their programs the Evergreen Community Initiatives gets help from hundreds of volunteers annually.
"We've had students and college students who would just show up and it became their thing. They would come and help us tear down every week…. People come in often off the streets who just heard of us and volunteer," Krueger said.
In addition to volunteers who help with serving the meals, many restaurants in Stevens Point and Central Wisconsin provide a variety of meals each week. A few restaurants that have continued to provide their serves are Olympia, El Mezcal, and Michelle's.
Place of Peace is all about community and building relationships, but without the wonderful volunteers, there wouldn't be such an exceptional program that helps countless people throughout Stevens Point.