One-on-One with Victor Akemann
By JUSTICE CHUKWUEMEKA
The Mirror reporter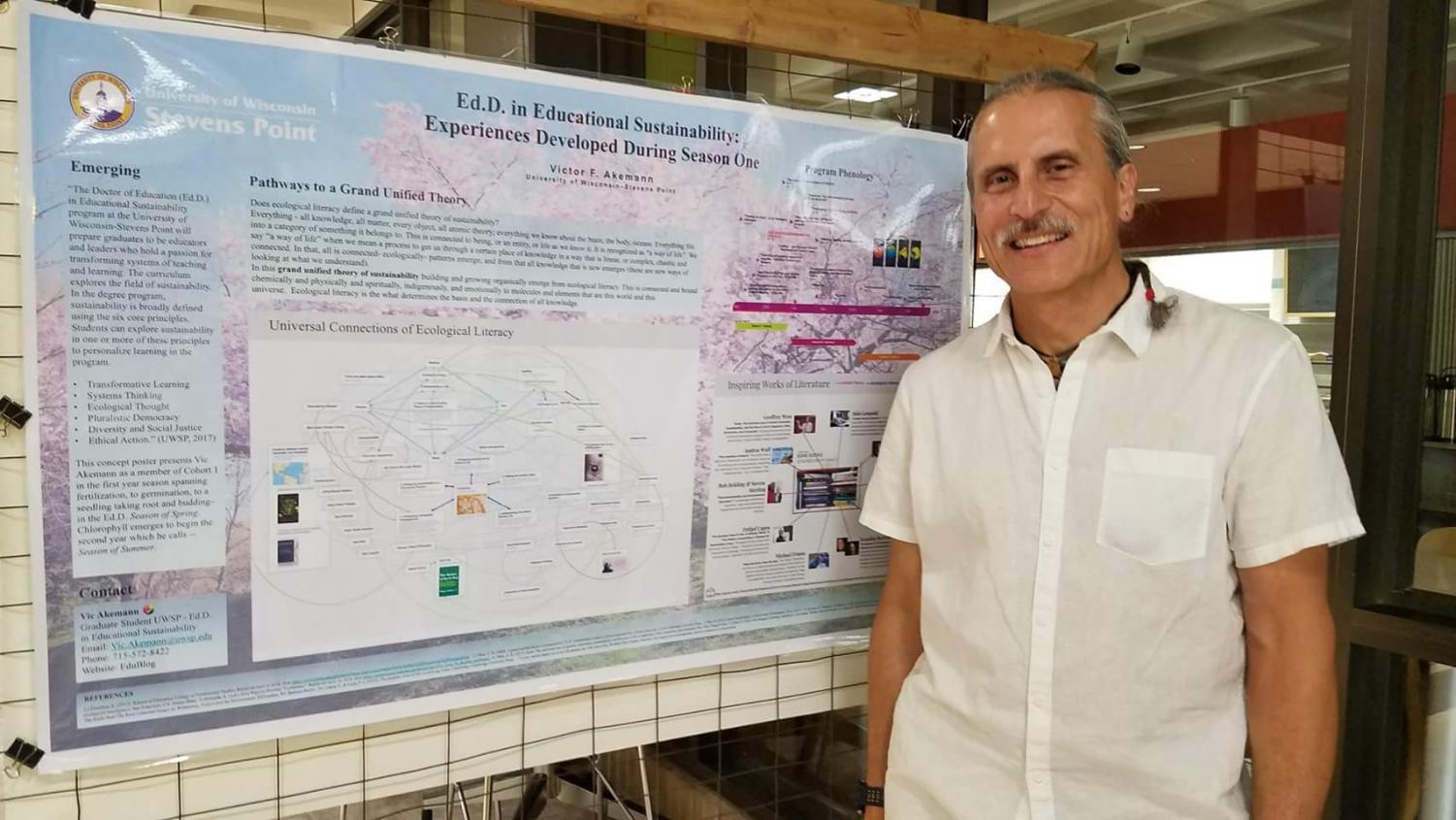 Teachers are known for getting involved in activities, and Victor Akemann is no different.
He is a SPASH science teacher, a biologist, an adviser for the National Oceanic Science Bowl (NOSB) and one of the organizers of the upcoming Nobel Conference from Oct. 1-3.
However, Akemann is unique because he decided to continue his education by getting involved in the doctoral program.
After a doctoral program, an individual is awarded a doctorate degree which qualifies one to teach at the university level.
What is Akemann's motivation and progression on the program?
Akemann has thought about the doctoral degree for a long time. Initially, he thought of being a superintendent and took some of the classes. He described his initial actions as "hoop jumping," and decided to wait for other possibilities. Then Akemann met a former student who is now in her thirties still calls him "Mr. Akemann." She reminded him of the doctoral program being offered at the University of Wisconsin-Stevens Point (UWSP).
At first, Akemann was a little hesitant and asked if he should really apply since he is in his late 50s. The student responded with a gesturing "you should." Akemann admitted he had discussed the doctoral program with his wife before his encounter with his former student.
Two hours later, Akemann met one of his former advisers, Dr.  Paula DeHart in a grocery shop. Dr. DeHart reminded Akemann of the same doctoral program being offered at UWSP.
Akemann described these two encounters as "Something that just happened in the universe." It made him consider the program more seriously.
Akemann added that the information in the doctoral program connected with things he has been thinking about for much of his life and the role of education. At that point, he committed himself to the doctoral program.
Akemann admitted that the doctorate program is the "highest level of education," because it challenges him at many levels to the point of being "scary and awesome." He pointed out that anyone can learn at any point in his or her life.
He said the educational sustainability material and the doctoral program helps him make new connections with new people and old people.
How does Akemann combine his work as a teacher with his doctoral program?
Akemann who teaches three different classes including two Anatomy and Physiology and one general biology with an addition of a core science instructor said he was grateful for his family's support. However, he feels the responsibility to be present and involved with his family and making sure that his children are okay. Akemann is still trying to navigate time and the difficulty of staying awake at night knowing that he has to prepare his lectures for his students and also complete his doctoral work. He called this process "part of planning."
He used the analogy of "How do you eat an elephant?" to emphasize planning. Eating elephant one bite at a time is just like doing your work one step at a time.
What is the future for Akemann after his doctoral program?
 Akemann said, "I'm going to leave that to a higher power." He will not allow bureaucracy to run him. Instead, he will be open and do things on his terms.
Akemann left a piece of advice for people aspiring to get into any sort of program, be it doctorate or otherwise.
He advised that people should look at their biggest dreams and aspirations and the kind of contribution they would like to make back to the world.