Zimmer shares her life and why she loves doing what she does
By MARYANN SILVA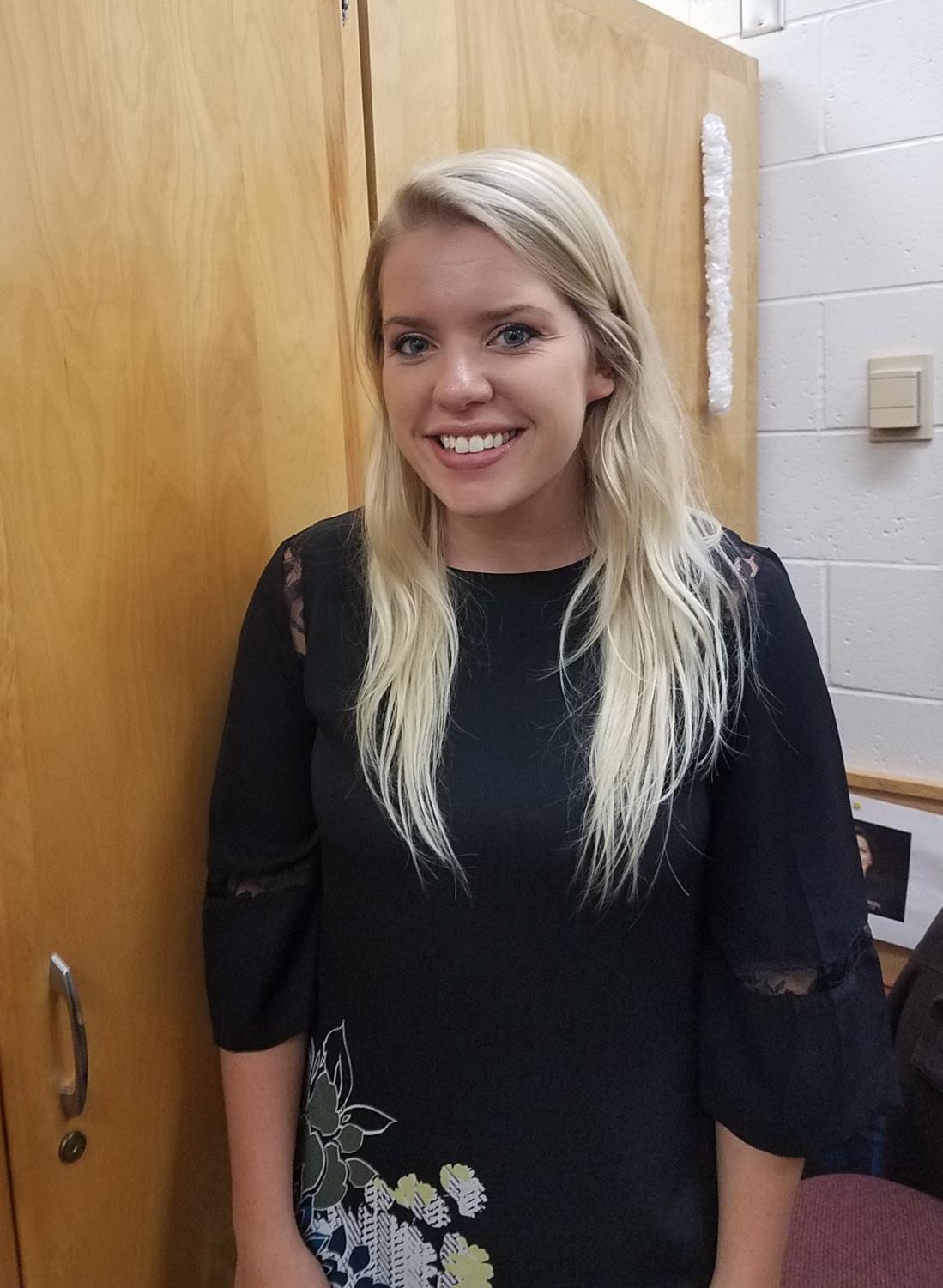 The Mirror reporter
Everyone learns a lot about math; how about learning about one of the teachers?
Brooke Zimmer is a math teacher at Stevens Point Area Senior High ( SPASH). She just became a teacher at SPASH one year ago.
She went to the University of Wisconsin-LaCrosse where she got her teaching degree in four years and became a math teacher right after that. Zimmer teaches Accelerated Geometry, AP Calculus and AIM.
The original career she had in mind when she was a little girl and started college was a physical therapy. She never thought she would ever step back into a math room but a statistics kicked in that gear to start tutoring math and then she also joined a math club.
Zimmer remembered all the great math teachers she had growing up and thought of how she really admired them. Zimmer also could relate to how some students struggle with math, just like she did.
The advice that she has to give someone who wants to pursue teaching math is, "Definitely to never give up because in college there are many classes that are super difficult. A lot of my current life friends actually gave up and quit because it's too hard."
Zimmer also mentioned, "When a teacher struggles, they are more likely to understand a student's struggle. It easier for you to put yourself in their shoes."
Zimmer grew up in Menasha, Wisconsin.  She has two older brothers.  Her least favorite subject in school was English. The other subject she liked, besides math, was history.
Zimmer absolutely loves Stevens Point and has no plan leave anytime soon. Her family is actually moving closer to her. In ten years she sees herself settling down and making Stevens Point her home.
"You don't realize how much you enjoy your students until this year when you don't have them," Zimmer said. Her favorite student is every student. "I have a lot of favorites so it's hard to pick just one," Zimmer said.
She coaches softball at PJ Jacobs Junior High and really enjoys it.
Outside of her school life, she likes to play softball and kayak. She has no pets currently but wants a dog. Her favorite food is mac and cheese and her favorite holiday is the Fourth of July because"there is no stress involved like many other holidays," Zimmer said.
Her favorite color is purple. Her favorite sports teams are the Packers and Brewers.
If she had to pick anywhere in the world to live it would be somewhere in Europe because that is where her ancestors are from. She listens to all kinds of music but country is her go to.
"SPASH is a great school.  They value their teachers and the teachers value their students. When you take a subject like math and you add a fantastic teacher that can relate to the students that's great. Math is a very difficult subject for many. When a teacher like Zimmer goes out of their way to do anything they possibly could to help you it's a great feeling. So thank you so much, Brooke Zimmer," said a SPASH student.