Learning more about Fink's history
By MADISON RINDAHL 
The Mirror reporter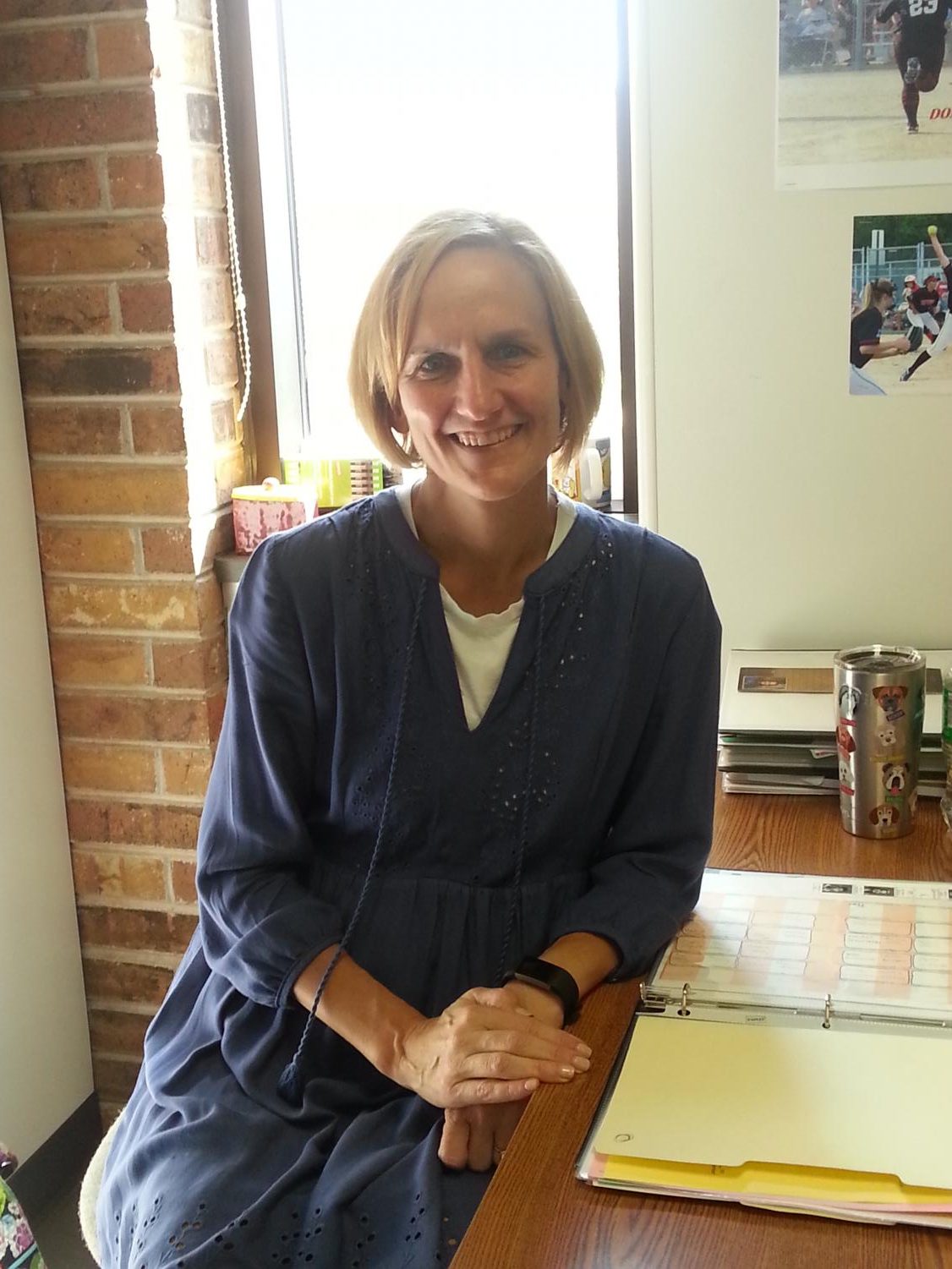 At Stevens Point Area Senior High school there is a large variety of classes students can take. One class is Genocide and Holocaust Studies. It takes students on a journey of the history behind that part of history.
Now let's take a journey of the history behind the teacher who empowers her students.
Kari Fink grew up in Menasha which is an hour from Stevens Point. She has one older brother and two younger sisters. Her favorite class in high school was current events. She enjoyed learning about things that were happening in everyday life and she liked to read the Time Magazines that were given out in class. Like any kid, she was always interested in the Holocaust but she didn't know that teaching it would be so exciting.
"I either wanted to be a teacher or go to law school," Fink said.
Fink always knew she wanted to teach high school level kids. She taught social studies one year at Boylan High School in Rockford, Illinois. She also coached basketball and tennis.
Then when she got married she and her husband, Dan,  moved to Blanchardville, WI and taught at Pecatonica High School. Fink taught social studies and stayed there for three years. She and her husband eventually moved to Stevens Point where he took a job at PJ Jacobs teaching social studies and she came to SPASH.
"When I came to SPASH, I started teaching U.S. History but later on I went to teaching the Holocaust class because the teacher who was teaching the class ended up retiring," Fink said.
What captured her interest in the Holocaust was how it is possible that a human being could treat another human being like that. She wonders if we are all capable of such behavior.
"When I became the teacher of the Holocaust class I revamped the class and made it a mix of Genocide and Holocaust," Fink said.
The class Genocide and Holocaust Studies is an elective course and only available for juniors and seniors. It covers genocide that has happened and genocide that is still going on today. The class gets to hear about Cambodia, Bosnia, Rwanda, and Darfur. Those are considered post-Holocaust Genocides.
"The kids that take this class are just genuinely interested in the class. They want to understand why something like this could happen. And overall they are really engaged and involved,"  Fink said.
Fink thinks this class is important for SPASH to have because it teaches students how to empathize with other people and that is so needed in society nowadays. It also helps people put themselves into someone else's shoes and not be one-sided about things.
"This class is so important to me because it is so relevant to today's world. It is important for students to know what is happening around them and in other countries. There are fewer and fewer people of the Holocaust and I feel it is my job to teach it to these students so they can teach their kids," Fink said.
Fink doesn't want her students to be bystanders. She wants them to speak out and know they can make a difference in this world. She wants them to know the importance of being a good person and not forget what they have learned.
"History can repeat itself so speak out when you see injustice," Fink said.