Advisory or long-lunch Wednesdays?
By ALYSSA SCHROECKENTHALER
The Mirror reporter
Every Wednesday, we now have a small section of our day called Advisory. Advisory is essentially a homeroom period. Students are put into groups and assigned a room and teacher. They stay with this group and teacher for the rest of their high school career.
The purpose of Advisory is to teach students about post-secondary planning, planning for classes during high school, social/emotional learning and personal learning. It is meant to ensure that students can get the common curriculum in these areas and prepare them for life after high school.
SPASH is not the only school that added Advisory to the agenda. In fact, every high school in the state is required to do this. It's a directive by the Wisconsin Department of Instruction to all high schools as part of the state's Academic and Career Planning program (ACP). The frequency of Advisory differs depending on the school. Curriculum for the course is decided by the state and then the schools' adapt the lessons to meet the needs at a particular time. An example of this is when the ACT was near and the juniors did Method Test Prep during their Advisory.
I asked a couple students what they think about Advisory and if it is worth the time. The majority of them said something along the line of not liking it. Senior Faith Kluck and junior Vinny Garth had very similar views. They both don't like it because they feel they are not getting anything out of it, and it's a waste of time. Kluck said "it's pointless" for seniors and the stuff doesn't pertain to them since they will be gone next year. Garth said he could just ask his counselor about the stuff Advisory covers. Sophomore Yuling Sun does not care for it either, but she can see theoretically the idea of it and how it should help us.
The view is different from teachers. Jen Bowling, one of the math teachers, initially thought negatively of Advisory. She thought it would be another thing teachers had to worry about. However, her views changed as the school year continued.
"What I found over the last few weeks is that I've enjoyed getting to know the students," Bowling said. "I think the biggest advantage for them is we can cover things as a whole junior class that we can't cover otherwise or sophomore or senior level class. Plus I think it just gives those students one adult that they know that they can go to with questions."
Counselor Jenessa Reid also thinks positively of Advisory. From her experience of subbing for some Advisories, she can see how it's great for a group of students and a teacher to form a bond. She also loves how everyone is getting the same information at the same time so there is no confusion or miscommunication.
"It's a huge step up from where we've been where students were getting kind of different information about the different subject areas," Reid said.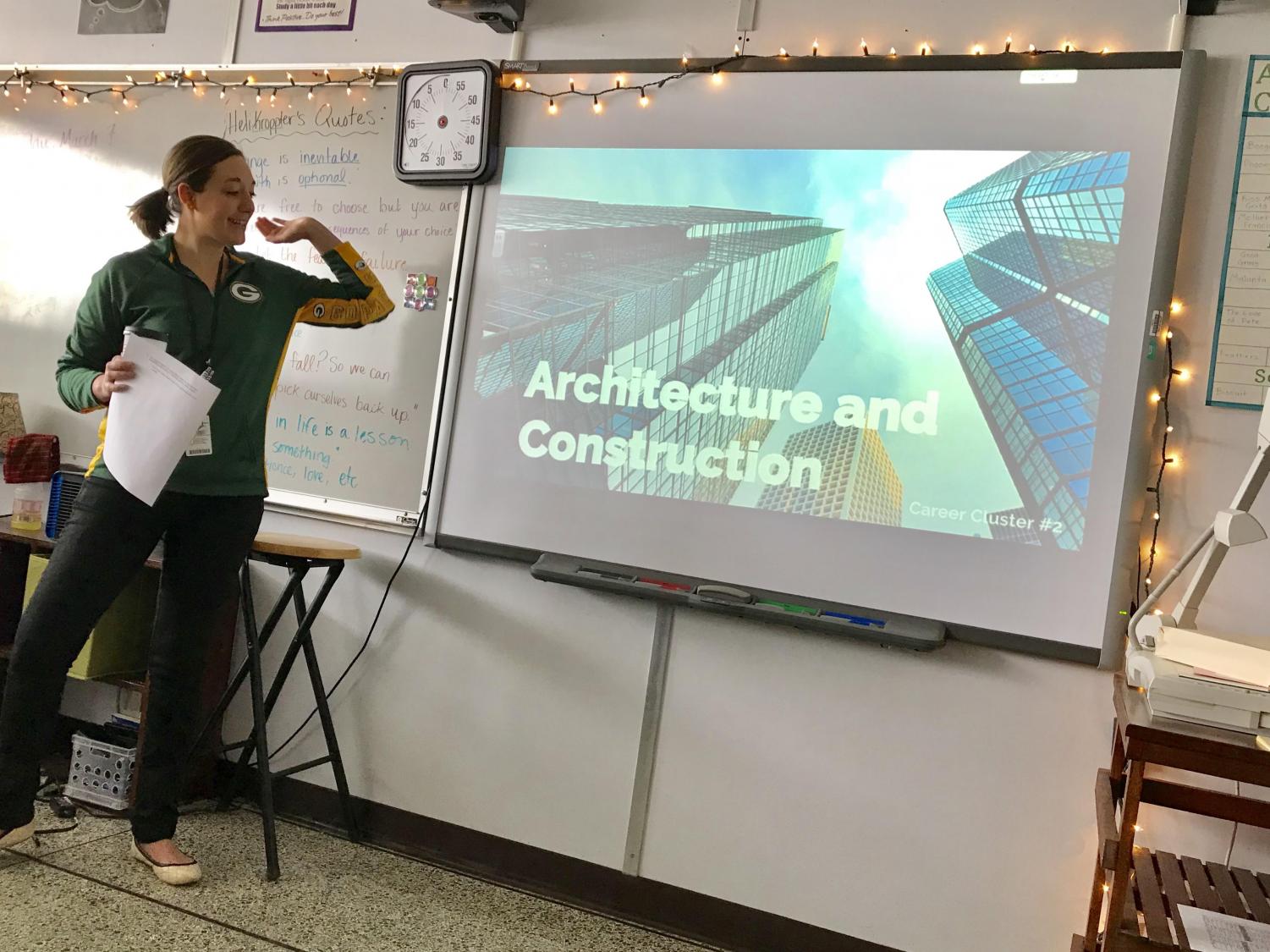 After talking to some students and teachers, my initial opinion of Advisory stays the same. I don't really like how it has taken up time in our school day. I feel like most of the stuff we do can be handled at your junior conference or just an ordinary meeting with your counselor. However, I guess it is convenient that it's the same time for everyone so nobody is missing any school. Plus, the longer lunch is a bonus. My perspective is similar to Yuling's. I can see how theoretically it's supposed to help us, but I just don't feel I'm getting much out of it. In the 30 minutes of my junior conference, I felt I got more help about what I want to do in the future and planning my classes than I did in all of Advisory we've had so far.
I know one thing for sure: Advisory is here to stay. Series of surveys and other student feedback have been put into effect for next year and the years to come. Future lessons will change based on feedback from students. Advisory will always adapt to the needs of the students and the current condition of the school.