Hygiene help for the homeless
By DYLAN TRIGG
The Mirror reporter
SPASH is participating in the Help for the Homeless Hygiene Drive hosted by 88.5 FM Wausau/Stevens Point, taking place February 18 through March 11.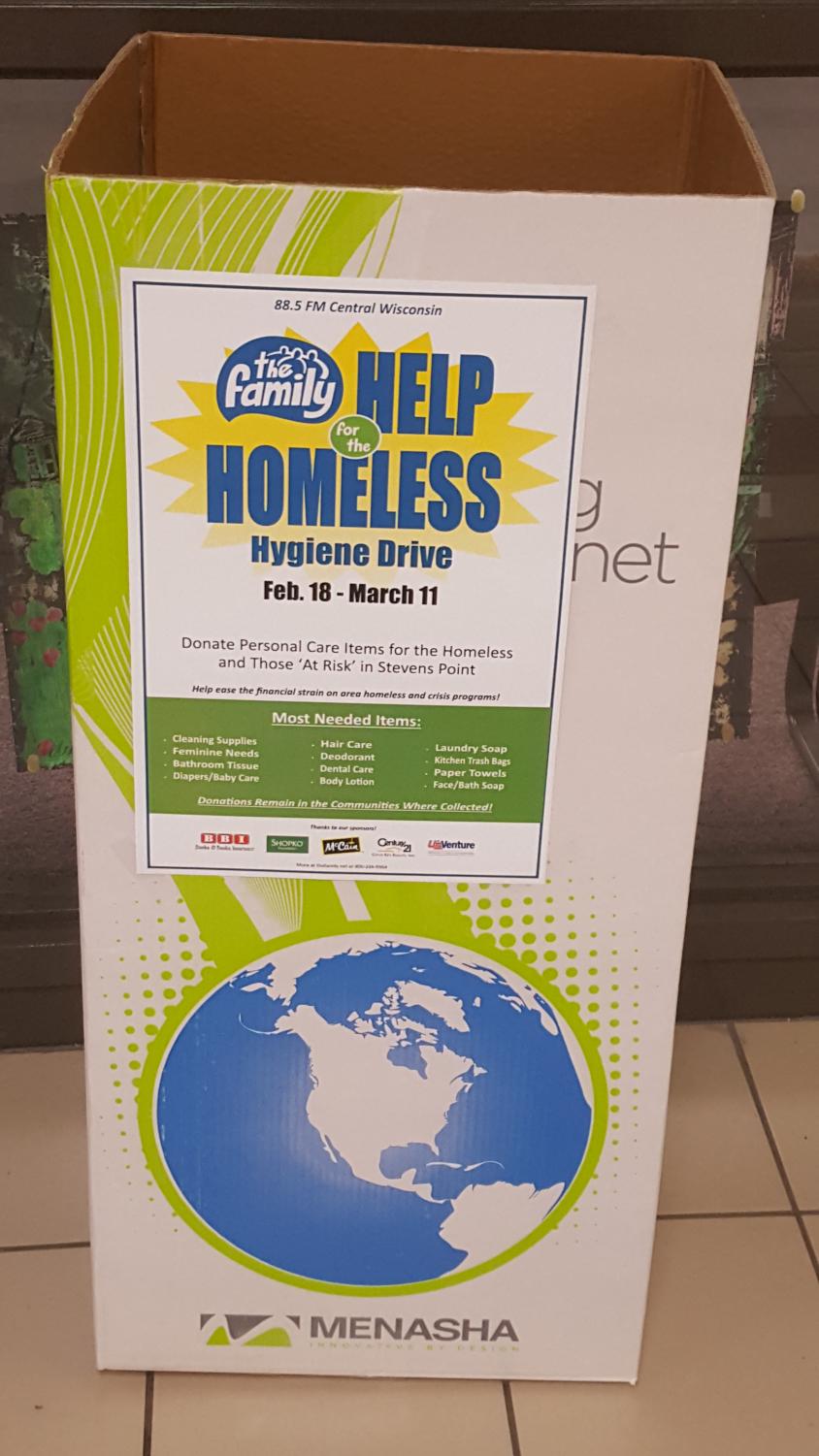 The most needed items are cleaning supplies, personal hygiene supplies, and paper goods.
The box to turn in the items is located in front of the North Office.
All of the items donated will stay in the school. People who receive the goods are students in the Stevens Point School District.
There were over 200 Stevens Point School District children that had to go through homelessness last year.