Eat Well after the Bell program popular option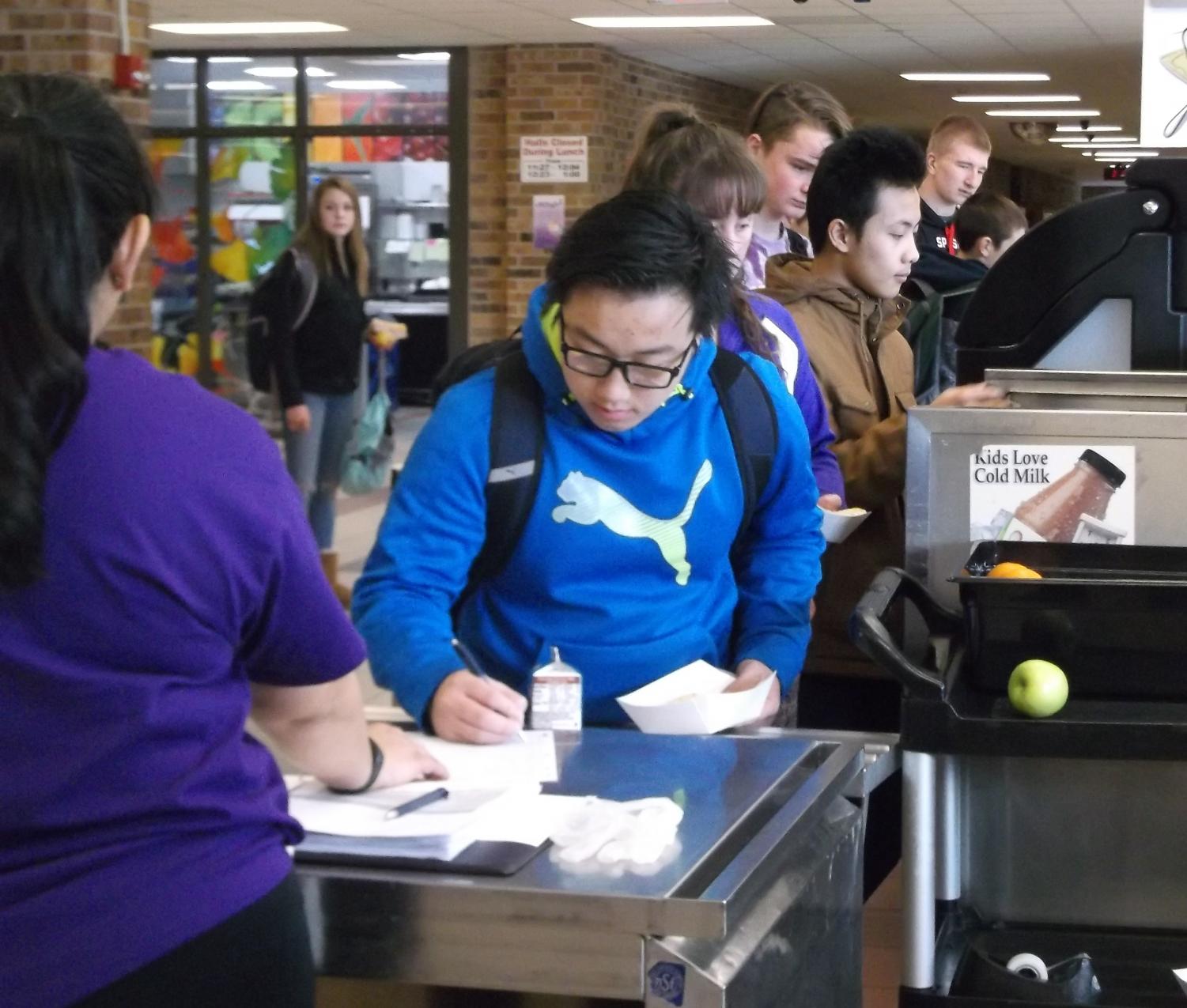 By KARA BATTAGLIA
The Mirror reporter
Stevens Point Area Senior High School has started a new meal program called 'Eat well after the Bell', which gives all students an opportunity to receive a free, healthy, nutritious meal at the end of the school day.
Eat Well is served daily from 2:59 p.m. until 3:45 p.m. in the south commons. This meal program includes an entrée, fruit or veggie, and milk.
This opportunity is great for any student who may be hungry for a snack after school but has no money. It is also great for athletes who do not have time to run home and get something to eat before practice.
The students who go through the line are required to sign their name at the end so the food service staff can identify how many kids go through each day.
According to a Stevens Point School District document, the SPASH food service staff stays committed to providing high-quality meals that students enjoy. Every day they offer a variety of fresh fruits and vegetables that provide essential vitamins and minerals every student needs for growth and development. Options which include fresh, made-to-order subs and hand-made pizzas provide low sodium, low calorie, and reduced fat items.