What is the best part of fall?
By NOAH WOYAK
The Mirror reporter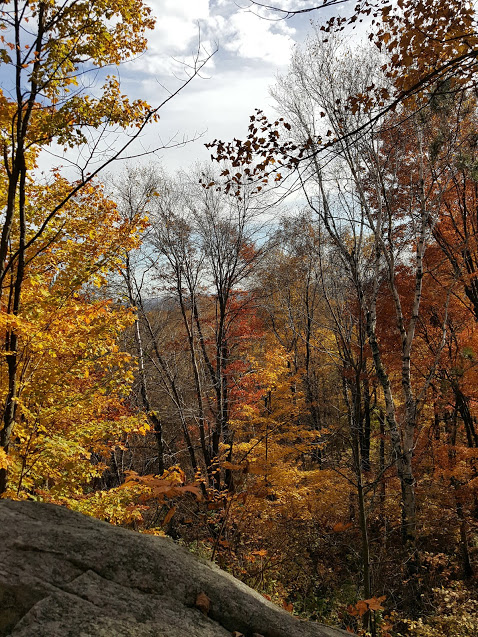 Fall is one of the most eventful times of the year. School is back in session and the weather becomes very cool and beautiful. Halloween and Thanksgiving are two very important holidays in our culture and are many people's favorite holidays. All this, however, barely scratches the surface of fall events.
For many, the outdoor activities during the fall season are near and dear to their heart. Deer hunting is one of the most popular ways to spend time outside during the fall. Hunting can begin as early as September if you are hunting with a bow or crossbow. However, those who wish to hunt using firearms must wait until November. "Hunting has been a part of my life for as long as I can remember," said junior Ben Jessee. "There's nothing more relaxing to me than taking my truck out to the woods and relaxing in the cool fall air."
The fall season comes packed with many iconic holidays. "My personal favorite holiday is Halloween," stated junior Tyler Hobright. "It's always just a blast to get together with friends and dress up or go to a party." Halloween has been a large part of American culture since its introduction and it has continued to be a big event for the students of SPASH.
Football season is an extremely popular part of fall. It continues to be one of, if not the, most popular sport in America today. There are many ways to participate in the sport at SPASH, whether as a player on the team, a fan, or even someone who helps videotape games or plays in the school marching band. "It's always just awesome to be able to perform at football games," stated SPASH band member Nathan Roth. "It's just a completely different atmosphere than any other sporting event that you can go to."
It is very easy to see why fall is such a popular time of the year for students. It has popular holidays and many fun outdoor activities that are popular, especially among the students at SPASH. It is a beautiful time of the year and a great time to start off the school year.