Twenty-five semesters down, one to go
Graduation plans underway
By ZACH WOYAK
The Mirror reporter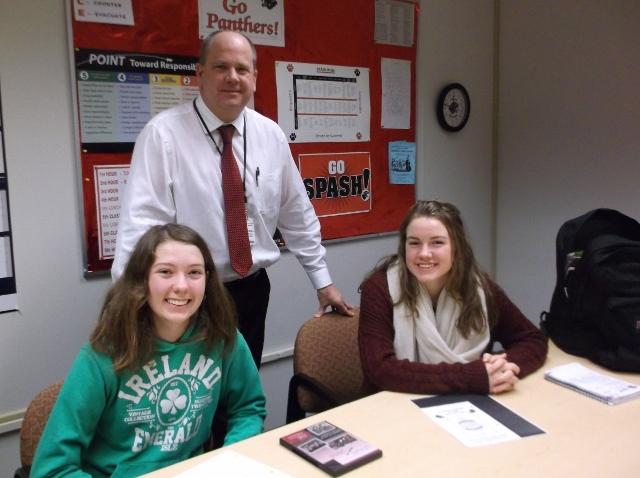 Soon it will be the beginning of the end for the class of 2017. The seniors will head into their final semester starting Jan 24, making it the last home stretch before the final step: graduation.
In five short months Stevens Point Area Senior High (SPASH) seniors will turn a new page and enter a new chapter of their life. Whether the seniors are excited to leave this school and head to college or begin living their life as an adult, it seems everyone has the same feeling towards the extravaganza that is graduation.
Senior Jesse Staniewski said, "Graduation is the penultimate rite of our initiation into the 'real world.' Whatever any of us decide to do with our lives' outside of school, we all go through one final ritual as peers…and honestly, I think I'll be sad to see everyone go."
The planners of this year's graduation include senior class president Naomi Ptak, vice president Avalon McDonald-Lewis and secretary/treasurer Dale Steinmetz. Assisting these senior officers in leading their class to a fun and memorable graduation are principal Jon Vollendorf and English teacher and class advisor Carol Colby.
The graduation ceremony will take place on Sunday, May 28 at 1:00 p.m. in the SPASH field house. The doors of SPASH will open at noon. The theme of the graduation will be "Going Places" representing the success the students will likely have in their future.
The seniors may not feel the graduation jitters just yet but, the reality that graduation is just around the corner may set in in early January when they are measured for their caps and gowns.
Ptak said, "We have spoken to keynote speaker, Lani Tierney, and have started brainstorming ideas to make graduation focused more on the students" which includes more seniors being showcased during the ceremony.
Tierney, a former English teacher at SPASH, was a favorite, Colby said, for her humor, intellect and creativity. Since retiring Tierney has travelled to over 90 countries. She will bring more excitement to the day than there already is, making that much more special.