Daily Dose, Nov. 18, 2016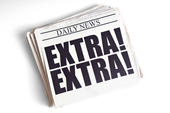 National: U.S. Fish and Wildlife Service announced they are finalizing improvements to 50 year-old regulations governing oil and gas development on refuge system lands. Revisions to the old regulations will allow for continued responsible extraction of oil and gas, but will require closer adherence to industry best management practices. Regulations will reduce refuge impacts including habitat loss and degradation, wildlife mortality and displacement, and other ecological problems. More than 100 refuges have oil and gas operations. Fifteen percent of refuges nationwide are littered with abandoned oil field equipment. The final goal of these revisions is to ensure all operations on refuges reclaim plugging wells, remove all ground structures, equipment, roads, and contaminating substances to restore disturbed areas to productive habitat.
National: According to Fox News a Minnesota woman filed a lawsuit against her 17-year-old child, the county and a handful of other agencies after she claimed that her child was receiving transgender services without her permission. "Why wasn't I even notified? I feel that my constitutional rights have been stripped from me," Anmarie Calgaro told reporters. According to KMSP-TV, Mid-Minnesota Legal Aid Clinic advised the teen in 2015 that they were emancipated without a court order. No legal action had been taken to terminate Calgaro's parental rights. The school district said in a statement that the 17-year-old had been classified as an adult and denied Calgaro any access to their educational records and barred Calgaro from any "educational decision making."
State: Governing.com reported that Scott Walker has been elected as Chairman of the Republican Governors Association for 2016.  One of his main goals is to keep the Republicans in control in Washington and in the states for as long as possible. The partisan organization seeks to elect GOP governors across the country.
Local: According to Stevens Point Journal, the North Dakota Pipeline Project has hit Central Wisconsin bringing in over 50 protesters to Highway I-39. On Tuesday, protesters in Stevens Point were organized by Devon Cupery, a 27-year-old Stevens Point woman who recently joined a new local group called the Stevens Point Light Brigade. Cupery said the group's goal is to spread messages of support for environmental and social justice causes using light-up letters people can see at night. The protest on Highway 10 was the group's first outing which took place on a day when more than 200 protests against the pipeline project were planned around the world.
Local: The Stevens Point Journal reported that Post Road construction is to be completed shortly after Thanksgiving. This is a big project that costed $8.7 million. Bike lanes have been put in along with sidewalks and better street lights. The road has been widened along with turn lanes. This a huge improvement and will allow for a smoother flow of traffic through the Plover area.

SPASH: The girls basketball team tips off its first game in Neenah tonight. This will be their first game without Maggie Negaard in two seasons due to a torn ACL injury. Injuries haven't just affected Negaard but also Brooklyn Seefeldt, Kaylin Kostuchowski, and Sadie Adamski. SPASH will look to get help collectively from senior Brooke Tuszka and support from underclassmen like Rachel Sullivan, Madisyn Rogan and Halle Gregorich.
SPASH: The Stevens Point Area Senior High (SPASH) Adventure Club elecedt some of their officers. Josh Andrews was elected president, Madison Debot and Sam Ginnett were elected as co-vice presidents. Secretary and historian positions are still open. Adventure Club meets every Wednesday.  Their next meeting will be Nov. 30 in Room 1334. You can find the SPASH Adventure Club on Facebook by searching SPASH Adventure Club 2016-17. New members are always welcome.