Belts' remains popular
By LOGAN LEWIS
The Mirror reporter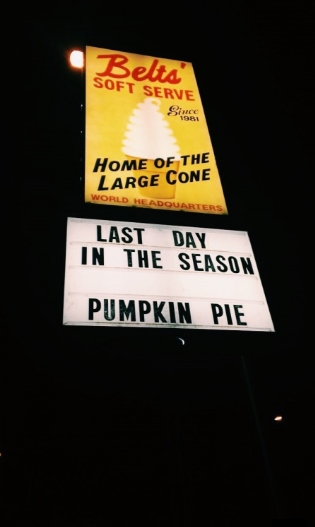 Belts' Soft Serve ice cream is a Stevens Point landmark. It has been around for decades and just like every year, everyone will miss it.
Belts' is an almost universally beloved place around the Stevens Point area. With the variety of flavors, almost everyone is pleased. However, not everyone is aware of the history behind it.
Cole Racine, Belts' owner Cole Racine his grandparents, Don and Joyce Belt, bought the lease in 1981. The building was a convenience store when they bought it and turned it into the ice cream shop it is today.
The name is a common misconception and there are plenty of rumors surrounding it. It comes from the last name of Don and Joyce with the apostrophe coming after the "s" due to the plural possessive.
Now an annual tradition, he usually closes the store around the third week in October and reopens the first week in March. He does this because he believes he won't get a lot of business during the winter. This period of time that it is closed builds hype and anticipation for the spring reopen.
This builds the fan base up so when a competitor like Carl D's opens up, little to no changes are made. "We have a tried and true formula that people have always liked," Racine said.
As far as new menu items, Racine would love to add more things, however the menu is already so full, there is not enough room to put his new items.
"I always wait in line on the first day it opens because it's worth it," Becky Kurszewski said.
"I think Belts' is the best place in Point," Tanner Garski said, "way better than Carl D's."