Quarantine: Was it Worth It?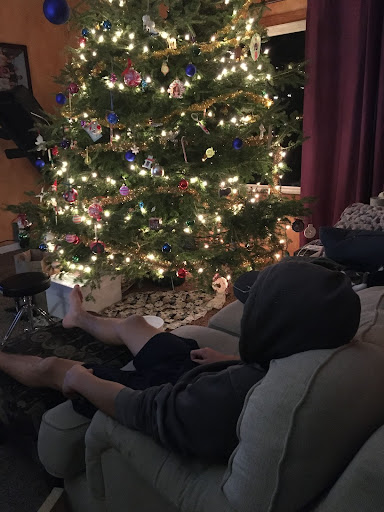 One of the most frequently asked questions now, with the world in its current status, is "when are things going back to normal?" The Coronavirus sweeping the globe has influenced millions of people's lives, and it seems that everyone is getting tired of it. But at the beginning, no one was sure what to do. Was it safe to go grocery shopping? What about a party that had been planned for months? None of that mattered anymore, because the risk was too great. COVID-19, and quarantine, affected people's mental health, their family structures, and is going to alter the way that society works for the foreseeable future. With all of these factors, COVID-19 imposed a dramatic change on ordinary people's lives.
THE FAMILY THAT STAYS TOGETHER… 
Quarantine was a rough time for everyone, especially families. Those with strained ties suffered the most. "Me and my family, when we were all quarantined, were very stressed and high strung from being around each other. We snapped at each  other for miniscule issues and it turned into a very irritated environment." Kaitlyn Lohr, SPASH senior, talks about how her family struggled with being stuck around each other for months at a time. 
Even with the families who weren't stuck inside together for the months of quarantine, their relationships endured hardships due to the political aspect of COVID-19. But SPASH sophomore Jacob Cornell mentions how his family bonds grew stronger. "Since we all had to stay in the same house, everyone's relationships sort of improved." 
Quarantine was, for lack of a better word, the perfect time for families who weren't spending a lot of time together to do so. It improved their relationships, and brought them closer together, since they were all struggling though the same pandemic. 
SEASONAL DEPRESSION?
One of the worst "side effects" of quarantine was the mental issues that came with it. SPASH senior Grace Babl says that "having to stay at home was depressing and lonely." They also talked about how their schooling was affected by quarantine. "Prior to COVID-19, I maintained good grades and found it easy to do so. Through online schooling, I struggled to keep up and stay motivated." 
Lohr found herself in a similar situation as "it also made my social anxiety really bad because I wasn't able to build confidence through social interaction." 
Mental health crises were common in the beginning of the pandemic. Depression and anxiety skyrocketed, because of the restrictions. Depression was most likely the worst situation, due to being stuck around family, and not being able to see friends. 
SOCIETY'S NEW "TRENDS"
When are things going back to normal? The harsh reality is that this may be the new normal. So many people's lives were put on hold because of the pandemic, and not one person can see an end in sight. 
It's becoming increasingly clear that the situation is only going to worse from here on out, according to SPASH senior, Emma Nicholl, who states "I think it's going to take a long time for anything to go back to normal, and it's going to take longer if people don't wear masks and get vaccinated. Until then, it's not going to happen." Nicholl is one of many who believes that those who don't wear masks and refuse to get vaccinated are part of the problem.  
Cornell agrees with this statement, mentioning that "… the way we're going, it's going to keep going downhill." People like these two know that if others do not listen to the experts, then it is likely that COVID-19 will be around for as long as they fight back. 
If people are not cooperating and trying to keep other people safe, then the world is not going to go back to "the way things were before" very quickly. The situation is only going to get worse if people continue what they are doing to fight whatever way they can. 
WAS IT WORTH IT?
As far as anyone is concerned, then COVID-19 is something that cannot stay for long. But most people will say that the hardest part is over. Quarantine was a rough time in everyone's life, but they managed to get through it and come out stronger than before. There are so many people who did not let the situation of the world dictate what their future held. It all depends on the point of view, but quarantine was a much needed break from the world.