The Storied Past and Present of High School Curling in Stevens Point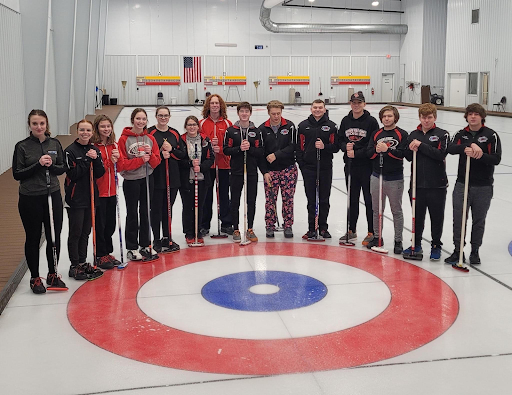 Curling is a uniquely northern sport. It's played on a sheet of ice indoors or outdoors. You  score points by getting your stones the closest to the center of the rings at the other end of the sheet (think of it like a mix of bocce ball and chess). A game is made up of 8 ends (similar to an inning in baseball) where each team delivers 8 stones. Teams can also sweep the ice in front of their stones to make them go straighter and farther. You might know that curling is a sport in the winter olympics. But what you might not have known is that  curling is very prevalent in the Great Lakes regions of America. But where it's  the most popular is in the states of Wisconsin and Minnesota. 
Curling is a sport that exists at every skill level. Skill in the sport can range from recreational to olympic level. Somewhere in between those lies highschool curling. High school curling is both competitive and fun. Wisconsin is the only state in America to have organized high school curling with a state tournament. 
Stevens Point's curling team is a combined mix of both SPASH and Pacelli students (mostly SPASH students). Curling, though the most popular, is a sport that you should know about SPASH.
An Icy Wisconsin Tradition
Curling is an incredibly historic sport in the state of Wisconsin. The oldest curling club in America is the Milwaukee Curling Club, which was founded in 1845. Wisconsin also has more curling clubs than any other state with 28 clubs. Vietta Kampen, treasurer of the Portage Curling Club said "There's quite a few clubs in smaller towns… …[it] makes the winter go by much faster." 
The Stevens Point Curling Club was founded in 1956 for a much similar reason. It started on  2 outdoor sheets of ice on the land that is now the PJ Jacobs tennis courts. In 1959 the club moved to a small 2 sheet facility in the Stevens Point Country Club. After about 60 years later the curling club's membership had long outgrown the small aging facility, according to the clubs website. In 2020 the club moved to a brand new, state of the art facility near Lake Pacawa Park. The new club is larger with 4 sheets.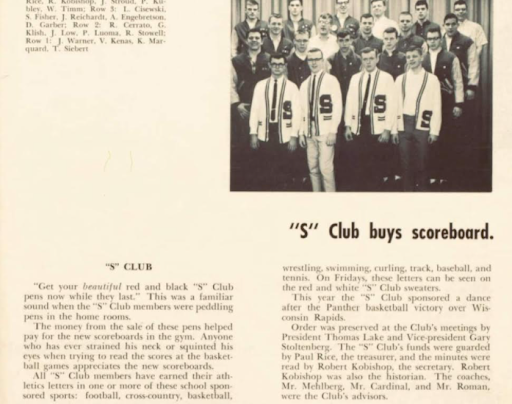 An little known school sport
Organized high school curling has been around since the mid-50s in Wisconsin. Curling was a full WIAA lettering sport from 1959-1973. Stevens Point had a team during that time period. There is even a trophy in the spash trophy case from this time period. "Stevens Point had a large gap in the 70's, 80's, and 90's without a team.  Then in the early 2000's a group of 4 boys started representing SPASH as a sport club option at the regional and state level," said Coach Lori Kawkleski, the long time head coach of the program. 
Though curling is no longer a WIAA sport, it still has a state tournament. Stevens Point has been relatively successful in the past 20 years. "We have qualified a team for post season play in the boys division each year since 2006 and the girls division since 2007, with a team advancing to the final four in either division every year with only two exceptions." said Coach Kawkleski. The team has also won the state title twice in the past 10 years, with wins in 2017 and 2018.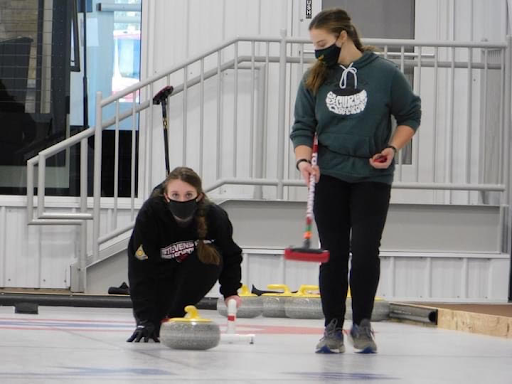 The current state of Stevens Point High School Curling
This year's program has 2 boys teams and 1 girls team and 5 coaches. The team provides a both fun and competitive environment for athletes. "I've been on a lot of teams with a lot of different people, yet there's just something so special about this High School group. There's a great dynamic between all of us. A lot of us have known each other for years now, so we get along and play really well. Said Senior curler Hans Nielsen. Sophomore curler Gabrielle Zimmerman said on the same topic "I really enjoy the camaraderie of being on the curling team. You become close with your teammates and make friends with so many people." 
Gabrielle also had good things to say about the coaching staff, saying "The coaches are also fantastic. They really care about us and take so much time out of their days to help us become better curlers." There are 5 coaches with 2 being  relatively recent spash alumni, with Carlos Perez graduating in 2020 and Majo Yang graduating in 2021.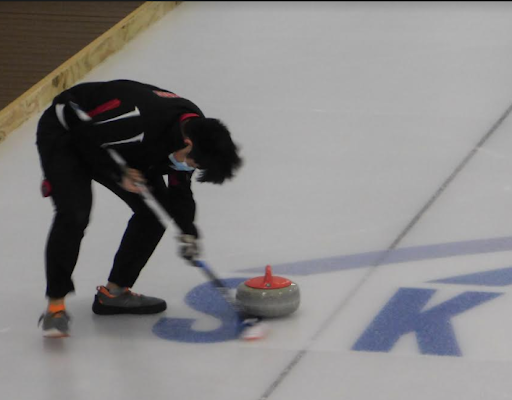 The regular season started on November 30th with a victory over marshfield. With both the boys and girls teams taking home the win. The team has big goals for the season, with Hans stating "We're gunning it for that State Title. We're going to be going up against some pretty solid teams, so practice and consistency are very important aspects to us. We actually had some ice-time during the off season last summer, when some of us went to Chaska, Minnesota to better hone our skills at Curling Camp. Here's to hoping our hard work pays off, as the State tournament slowly creeps up on us this February." 
The regular season home games are Tuesday, December 21 vs Wausau West, Monday, January 17 vs Portage, Thursday, January 27 vs Medford And, February 1 vs DC Everest. Anyone is welcome to come support the team.