'Zodiac' Serial Killer's Secret Message Deciphered – 51 Years Later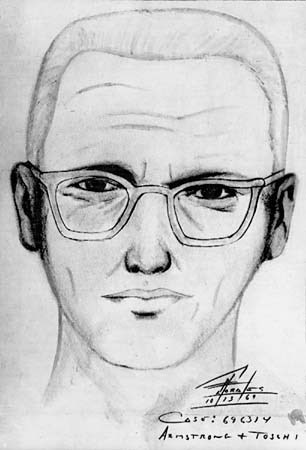 The Zodiac Killer was an active serial killer in the late 60s and early 70s that terrorized the San Francisco Bay Area and was responsible for the murders of at least 5 people, all while evading the police and never getting caught. The Zodiac Killer is sometimes referred to as 'America's Jack The Ripper'. The Killer was the inspiration for movies like 'Dirty Harry'. The Zodiac was the subject of Robert Graysmith's book 'The Zodiac', released in 1986. Graysmith's work was adapted in the 2007 David Fincher film 'Zodiac' starring Jake Gyllenhall and Robert Downey Jr. 
The Zodiac was also known for writing taunting letters to the press and police and even included ciphers in his letters. A cipher is a text written in a certain code or symbols that has to be solved with a key. All of his ciphers were solved but one, the infamous Z340 cipher. For over a half a century, this cipher was unable to be cracked by the most skilled codebreakers— until last December, when the FBI released an official statement that David Oranchak, a software developer and cryptography researcher from Roanoke County, Virginia, solved the cipher with help from Australian mathematician Samuel Blake and Belgian programmer Jarl Van Eycke.
The solved cipher:
I HOPE YOU ARE HAVING LOTS OF FUN IN TRYING TO CATCH ME THAT WASNT ME ON THE TV SHOW WHICH BRINGS UP A POINT ABOUT ME I AM NOT AFRAID OF THE GAS CHAMBER BECAUSE IT WILL SEND ME TO PARADICE ALL THE SOONER BECAUSE I NOW HAVE ENOUGH SLAVES TO WORK FOR ME WHEN THEY REACH PARADICE SO THEY ARE AFRAID OF DEATH I AM NOT AFRAID BECAUSE I KNOW THAT MY NEW LIFE IS LIFE WILL BE AN EASY ONE IN PARADICE DEATH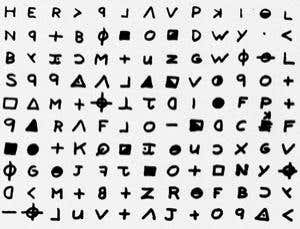 In the solved text, the killer references when a prank caller claiming to be the Zodiac called a T.V. show featuring famous lawyer Melvin Belli in October of 1969. The prank caller spoke about 'not wanting to go to the gas chamber'. The zodiac also references 'slaves in paradise', something that he had talked about in earlier letters and ciphers. He also spelled paradise as 'paradice' in those texts.
The Z340 cipher was sent to The San Francisco Chronicle in 1969. Investigators hoped that, when solved, the cipher would reveal the identity of the Zodiac. However, the cipher would go on to be unsolved for another 51 years. It wasn't until 2006, when David Oranchak saw a picture of the cipher online, that he took a keen interest in the case. "It looked like a fascinating puzzle, and I learned that it was a big mystery that had been unsolved for many years¨, Oranchak said in an interview with me,  ¨It was a huge target – every codebreaker wanted to break that thing.  It seemed like a fun puzzle to work on, and I like puzzles.  I've always been a computer programmer, too, and programs can be good at solving puzzles, so I set about trying to make programs that could solve the cipher."
The cipher was solved with the help from Jarl Van Eycke's cipher-solving software AZDecrypt. Oranchak knew he was onto something when the software was able to put together bits and pieces of sentences. When asked if he could recall his feeling/reaction to discovering his breakthrough, Oranchak said, "Yes, it was very exciting and unexpected.  We didn't even know if the cipher even had a real message in it, until we discovered the decryption procedure.  Once full sentences starting popping out, we knew we were on the right track.  We were very lucky (mixed with hard work), and I'm very grateful we have something to show for all the work we put into it."
The solved cipher can help investigators get a better understanding of who the elusive Zodiac Killer really was, and just how capable he was in making ciphers. "We learned that he was indeed capable of making real ciphers, and especially capable of making them harder." Oranchak states,  "He used a transposition scheme that is somewhat familiar to cryptographers but he added some "twists" to it.  The message itself doesn't really teach us anything, other than he seemed to view the cipher just as a way to provoke people and keep everyone busy."