UWSP spreads sexual assault awareness
ARIANA SOTELO
The Mirror
Many Stevens Point Area Senior High (SPASH) graduates will be learning all about college life and, unfortunately, one of the aspects they will have to learn about is sexual assault.
Sexual assault is when someone faces unwanted sexual activity, according to Office On Women's Health (OWH). Although schools have made progress informing students about the issues of sexual assault, it is necessary to do even more. Everyone should be well-educated no matter their background or gender.
Jenna Strojny, a senior at SPASH who plans to attend the University of Wisconsin Stevens Point (UWSP) next year stated, " I feel as though I know the basics but the best way to learn more about sexual assault is to be engaged in more activities that will empower students to speak up."
Sexual assault in colleges is an ever-increasing issue 11.2% of all students experiencing rape or sexual assault according to RAINN which is the nation's anti-sexual violence organization. Many students also chose not to report it due to fear of reprisal or believing that it is just a personal matter they have to deal with alone.
There are many reasons why sexual assault has become more frequent in colleges but the primary ones include drugs, alcohol, and peer pressure as stated in the OWH. Also with so many students not reporting sexual assault cases, it gives the perpetrator the opportunity to hurt others.
Officials at UWSP have decided to take action against sexual assault. As reported by Stevens Point News, April is designated as Sexual Assault Awareness Month and multiple free, public events will take place.
All of these activities are open to the public to provide knowledge about sexual assault on a college campus. Information about each can be found on the UWSP website.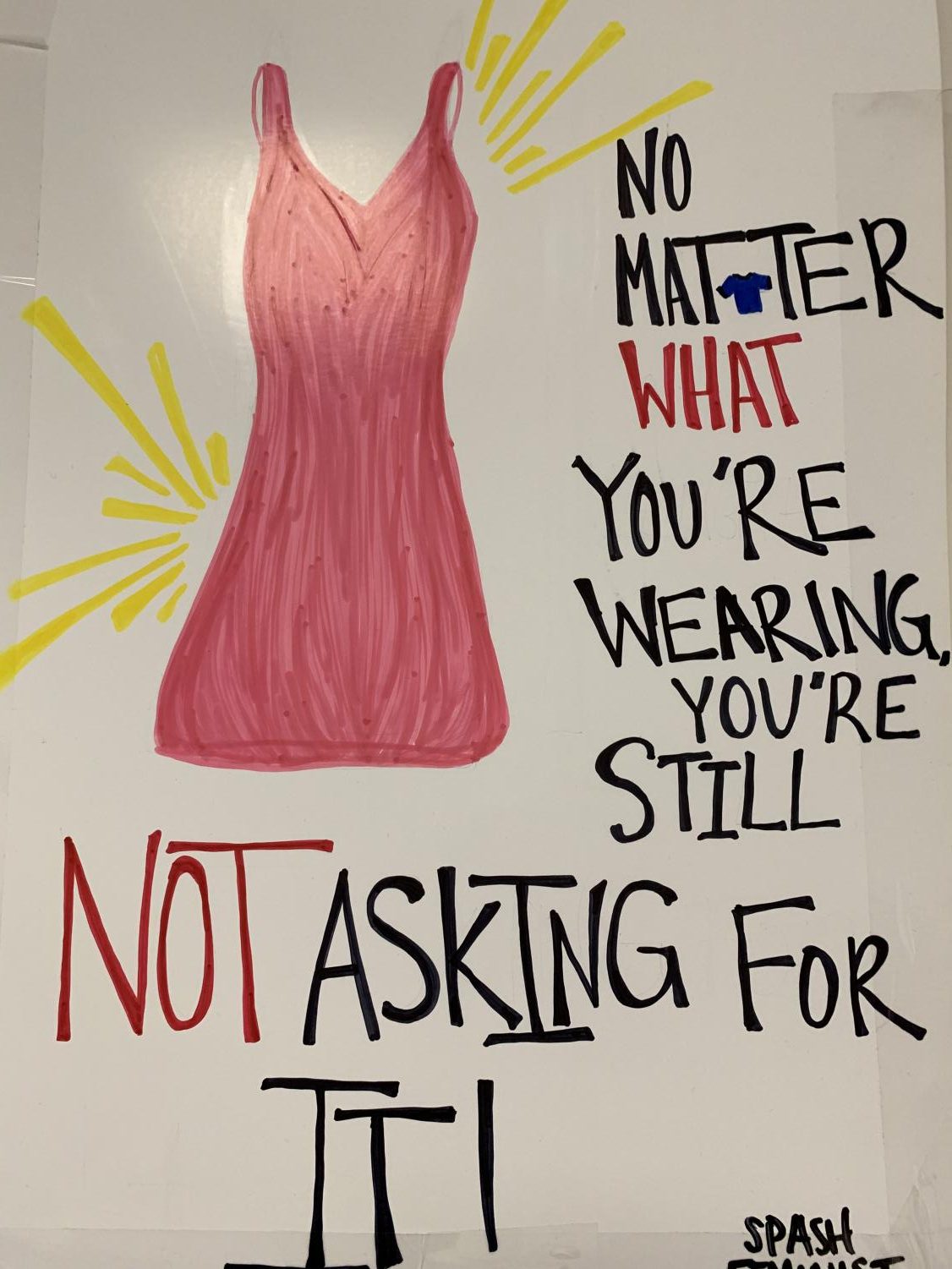 Activities include speakers, information booths, a survivor's clothing display, documentary films about sexual assault cases and a "Take Back the Night" march.
Officials will also grab the attention of the community by renaming the campus portion of Fourth Avenue as Teal Street to support those affected by sexual assault by encouraging others to wear the color teal. On Teal Street they will continue to have various speakers present.
The UWSP website also provided information about one of the documentaries, called "It Happened Here" examines the issue of sexual assault on campus. It will be shown in Dreyfus University Theatre.
Although all these activities are important, one of their main activities will be the Red Flag Campaign which is Promoting Awareness Victim Empowerment based off the UWSP website. Students and staff will carry red flags and place them in various parts of campus to represent those affected by sexual assault.
This problem is rising but there are steps one can take to help prevent sexual assault on campus. Being aware of the environment, staying in public areas, watching drinks and listening to gut instincts will help to lower the number of sexual assault victims.
If a person has been harmed or sexually assaulted it should also be reported. Reporting information to anauthority figure or calling the police is the best option. It can help to catch the perpetrator and keep others safe.