Slick roads and Plover flooding
Nick Peotter
The Mirror reporter
We can only fight against Mother Nature so much.
Sometimes she throws too much at us at once and we have to abide by her rules. When the roads are caked with snow or slicked with ice and water, school is either canceled or we have to make the trek to our classes. The city can only do so much with salt and sand to make conditions a little safer. Rural roads especially get the short straw here as some of the plow drivers don't always give them the attention they need. In recent times we've been having quite a bit of water on the roads. Some of the roads even got closed off and quite a few houses in the Plover area got flooded.
"Slow down take your time, watch out for the other guy and expect change because you never know what's around the corner," are a few quick words from the schools driving instructor Chris Haka.
This winter seems like it was trying to challenge us more than past years
"I've never had a problem with driving until this winter," said a local student driver.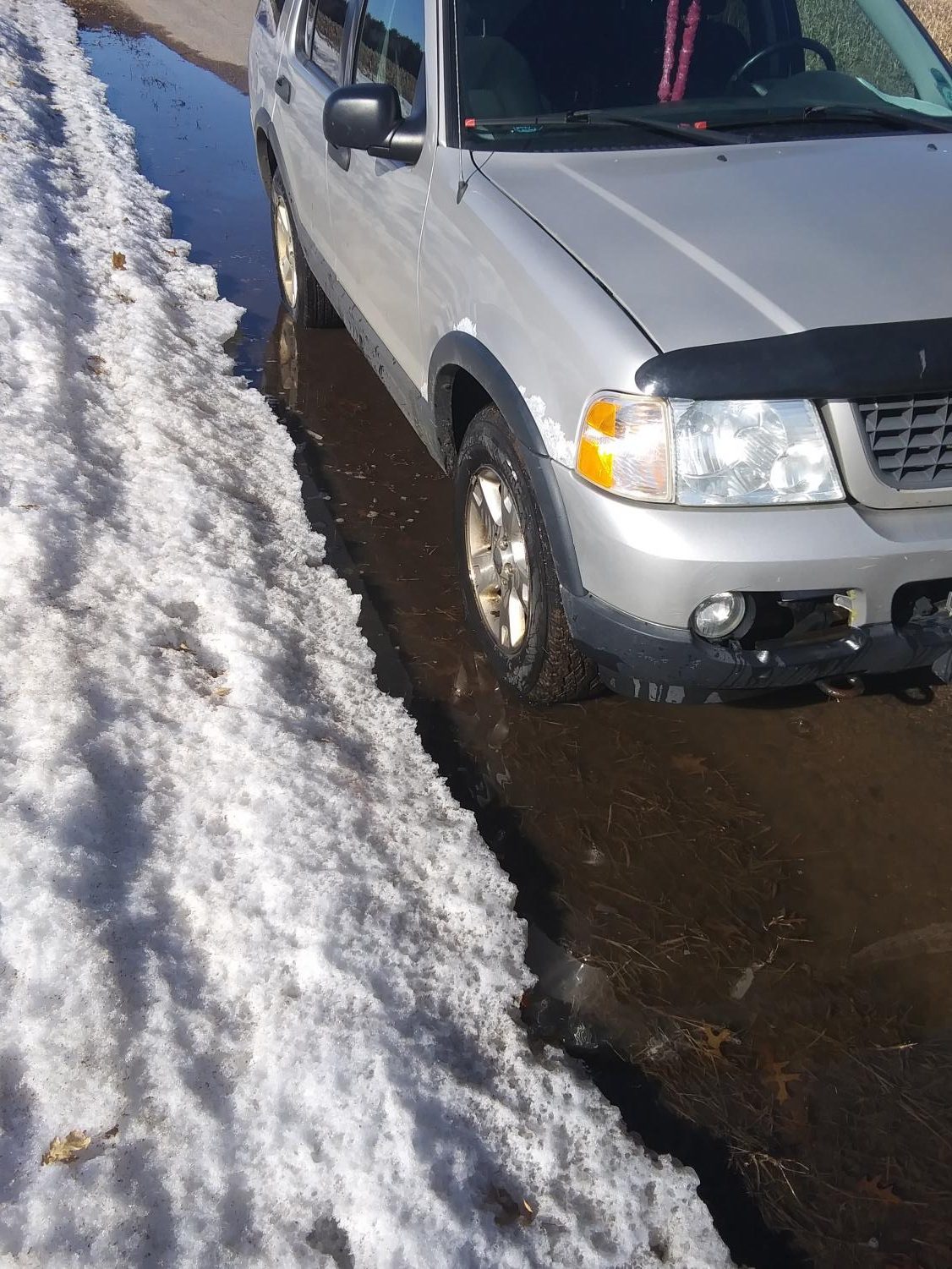 The plows drivers do us all a favor by plowing out the roads early in the morning. Sometimes they plow out the roads too good.
"The stupid plow trapped me in my driveway," said Kenny Simon.
It's nothing a little bit of elbow grease and a shovel can't solve though. Just remember when you're out on the road and the conditions are garbage, drive slowly, or better yet don't drive at all when conditions outside are so bad. It's good to have someone with a towrope and a good truck on call in case you do get stuck. Some home remedies for getting stuck include Kitty Litter, some spare cardboard, and always keep a shovel with you.
It's also good to have a blanket and some rations in your car for severe cases of getting stuck. With all the snow melting at once, the ground can only soak it in so fast.  A couple of good rules of thumb with water on the road is if you can't see the bottom it's too deep. Remember your car isn't a boat so it won't float. And finally, turn around don't drown.