The Cultural Festival needs volunteers
ARIANA SOTELO
The Mirror
The Portage County community has all sorts of events for different interests but one of the most popular is The Portage County Cultural Festival and volunteers are needed to make the event a success.
The Cultural Festival will be held on May 11 at the Stevens Point Area Senior High (SPASH). The festival starts at 10:00 a. m. and ends at 5:00 p. m. in the afternoon.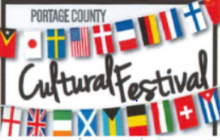 "It's a day were everybody in Portage County can come together to celebrate the heritage that brings all of us together as a common community," Jon Gadbois, an executive team member of the Portage County Cultural Festival, said.
Last year more than 15,000 people attended the Cultural Festival and participated in all of the various entertainment and activities that it had to offer. The Cultural Festival puts on a display of "sights, sounds, and aromas of the ethnic food, exhibits, entertainment, and children's activities," according to a volunteer sign up form in the current SPASH newsletter.
With the Cultural Festival's growing popularity and all the entertainment it has to offer, they are in need of more volunteers. Volunteers can sign up on their own, and as a group. There are plenty of volunteer opportunities and available hours for people to sign up for. People can volunteer on May 10 from 3:30 p. m. to 8:00 p. m. and May 11 from 6:45 a. m.to 7:00 p. m.
There are a number of different tasks that need to be completed to make sure that the Cultural Festival is successful. According to Gadbois, a few of these tasks include set up, take down, kitchen tasks, volunteer coordination which helps make sure everything runs smoothly, and the children center.
Volunteers can sign up through the Portage County Cultural Festival Website or at volunteersrock.org.