Curling makes a comeback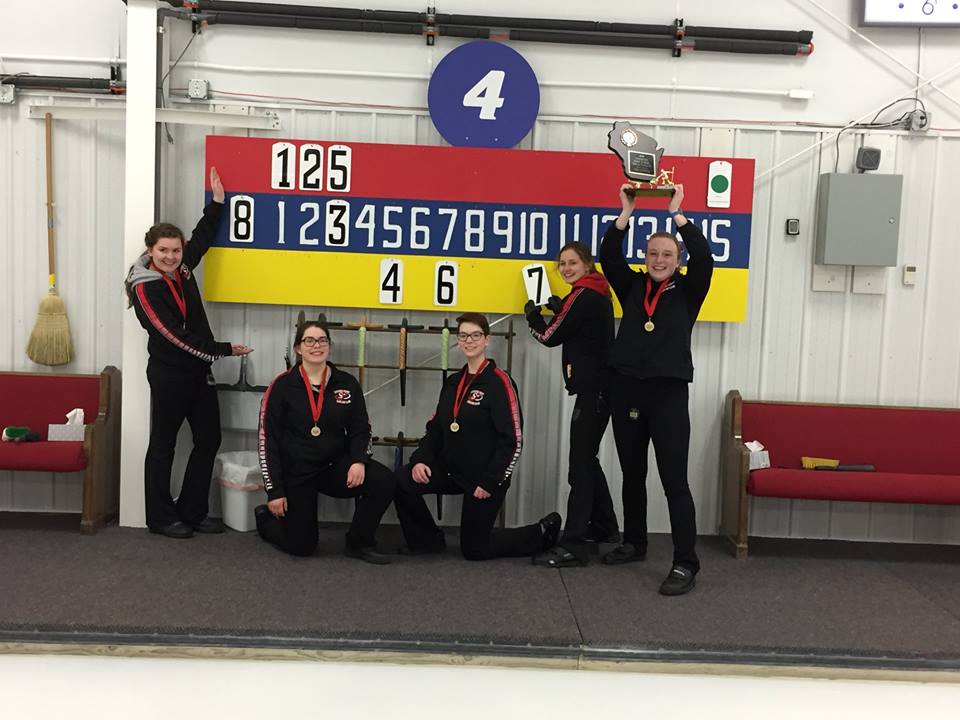 By HANNAH GIBBONS
The Mirror reporter
When SPASH gets noticed for its athletic teams, it's most likely the basketball, football or softball teams because they've been the most successful over the past century. However, we never hear anything about the SPASH curling team who has won back-to-back state titles the past two years.
The SPASH curling team has only been around for seven years but has already obtained two state titles. For two senior girls, this has been a dream come true.
Nissa Zaske, a senior at SPASH and a veteran of the team, has been curling for a total of nine years and has been involved in all four years of the curling team. "I
wish people knew just how hard we worked to get here. We've all spent a lot of years perfecting our skills in the sport and working on learning the quirks of it. We also have to keep in pretty good physical shape over the course of the season and we put a lot of work into that as well. I wish people would realize that curling is very difficult, but it is an honor for us to be able to represent Stevens Point like this in something we love," Zaske said.
Suzanna Viau, a senior at SPASH and another four-year veteran said, "I think our success comes from the fact our team hasn't changed much over the years. The team has stayed pretty much the same for about seven years now. We all started out in the junior program together and stuck together through high school. One thing we do to ensure our success is joke around and make sure we're all in a good mood. If we aren't feeling good, we won't play well, either. We would also get together and have quick strategy talks during our games to make sure we were all on the same page and following the game the same way."
Thanks to the SPASH Curling team, Zaske and Viau have not only become stronger as players but as people as well.
"A huge part of curling is the relationships you form with other teams and it's a really great part of the sport. That's one of the things I'll miss the most, along with spending time with my team. We've all become really close and it's going to be hard to leave them next year. I'll also miss the feeling of home I got at the Stevens Point Curling Club; it's such a nice place to be and it's going to be weird not going back there multiple times a week," Zaske said.
The team has high hopes for next year and full confidence in bringing home another state title.