Love and support for Luke Olson and his family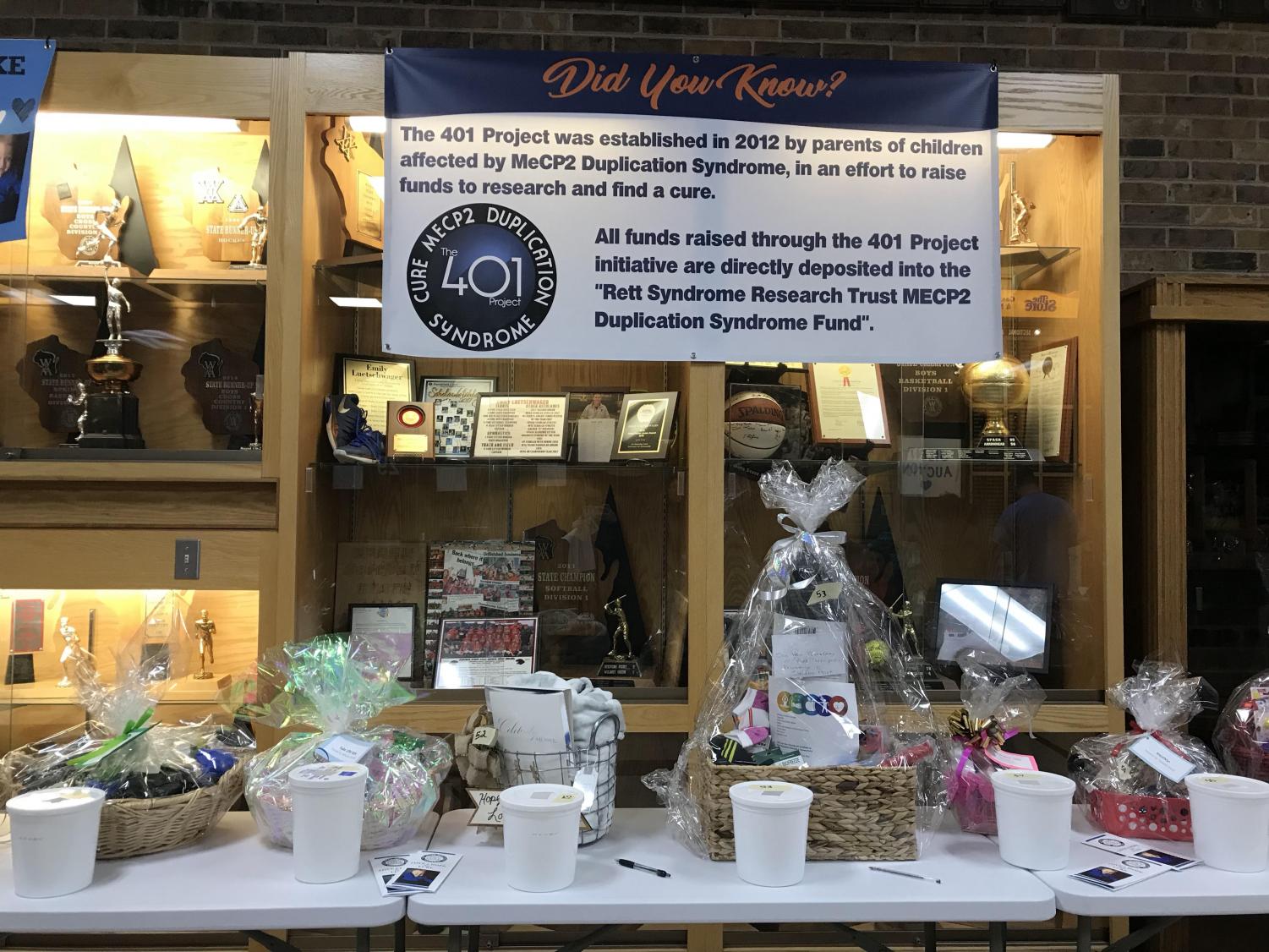 By ALYSSA SCHROECKENTHALER
The Mirror reporter
Luke Olson, a one-year-old boy and the son of Ben Franklin science teacher Nate Olson and his wife Jenna, was diagnosed with MECP2 Duplication Syndrome. It is a rare genetic neurodevelopmental disorder that comes with a variety of symptoms like seizures, developmental delays, abnormalities in speech and involuntary muscle spasms. It currently has no cure.
Mike Olson is the grandfather of Luke and has worked for the Stevens Point School District since 1978. He is a technical education instructor at SPASH, the SPASH girls' cross country coach and the assistant track coach.
Mike Olson found out about the disorder when Luke was six months old. He said he could not believe it and that he didn't know how to feel.
"It was horrible," Mike Olson said. "Yeah, there's no way to describe it. You feel helpless."
On Feb. 13, with the help of coach Scott Anderson and the athletic department at Stevens Point Area Senior High, a big fundraiser was held at the boys basketball game. The proceeds will go toward research on MECP2. There were many activities including t-shirts sales, gift basket raffles, a bake sale and more.
"It's amazing and hard to comprehend. It's way above and beyond what we could've ever imagined, and it just shows that there are caring and compassionate people in the community and I can't thank them enough for their support," Mike Olson said.
The fundraiser blew up overnight and evolved into a mass of people who showed affection and love for the Olson family. People from all over the community made it possible by attending as volunteers and participants.
Ben Franklin Junior High teachers Lori Zalewski and Katie Wanta were two the coordinators or "warriors for Luke" for the event. They both found out about Luke's disorder shortly after the beginning of last year.
"For me, I think the way they have handled all of the twists and turns that life has brought to them, and having four kids, having a circumstance like this where it's literally living day to day to figure out what is going to happen next, it's just amazing the way they handle it with such grace and class and I'm very inspired by them," Wanta said. "I think that what you are seeing here is a complete turn around because they have given so much to the community and the community wants to help them."
"They selflessly have paid it forward from the moment we've ever met, and that is the reason they have all the support they have tonight," Zalewski said.
Mac Kerchefski, a junior at SPASH, was one of the many students who helped out. She organized the bake sale and teddy bear clinic that were at the fundraiser.
"I know Mr. Olson because he was my track coach. I knew he had adorable kids, but I didn't know about the disorder until Mrs. Wanta contacted me and asked me to help and spread the word. I am part of a community volunteer group at school called FCCLA and I talked to my advisor about what we could do to help. Together as a group, we came up with all the activities," Kerchefski said. "I would just like to say thank you to Nate for everything that he's helped me with. For being my teacher, my coach and that your family is such an amazing contributor to SPASH and I just want to wish you guys luck and to stay strong. You guys are an amazing family and we love you all."
Aside from the basketball game, there were many other ways that people helped. Donations were made through the offices at schools and on donation sites. There were also other places that helped with the cause like Kwik Trip, Pizza Ranch, and an assembly at Ben Franklin Junior High. With the support from the community, over 1,200 t-shirts were sold.
"Words can't really do a justice. The amount of support that we've received from family, friends and people we don't even know. Complete strangers from the community that have stepped forward to show their love and support for Luke and our family. It's really been amazing overall," said Nate Olson.