Clubs, classes and sports teams get involved in Homecoming Week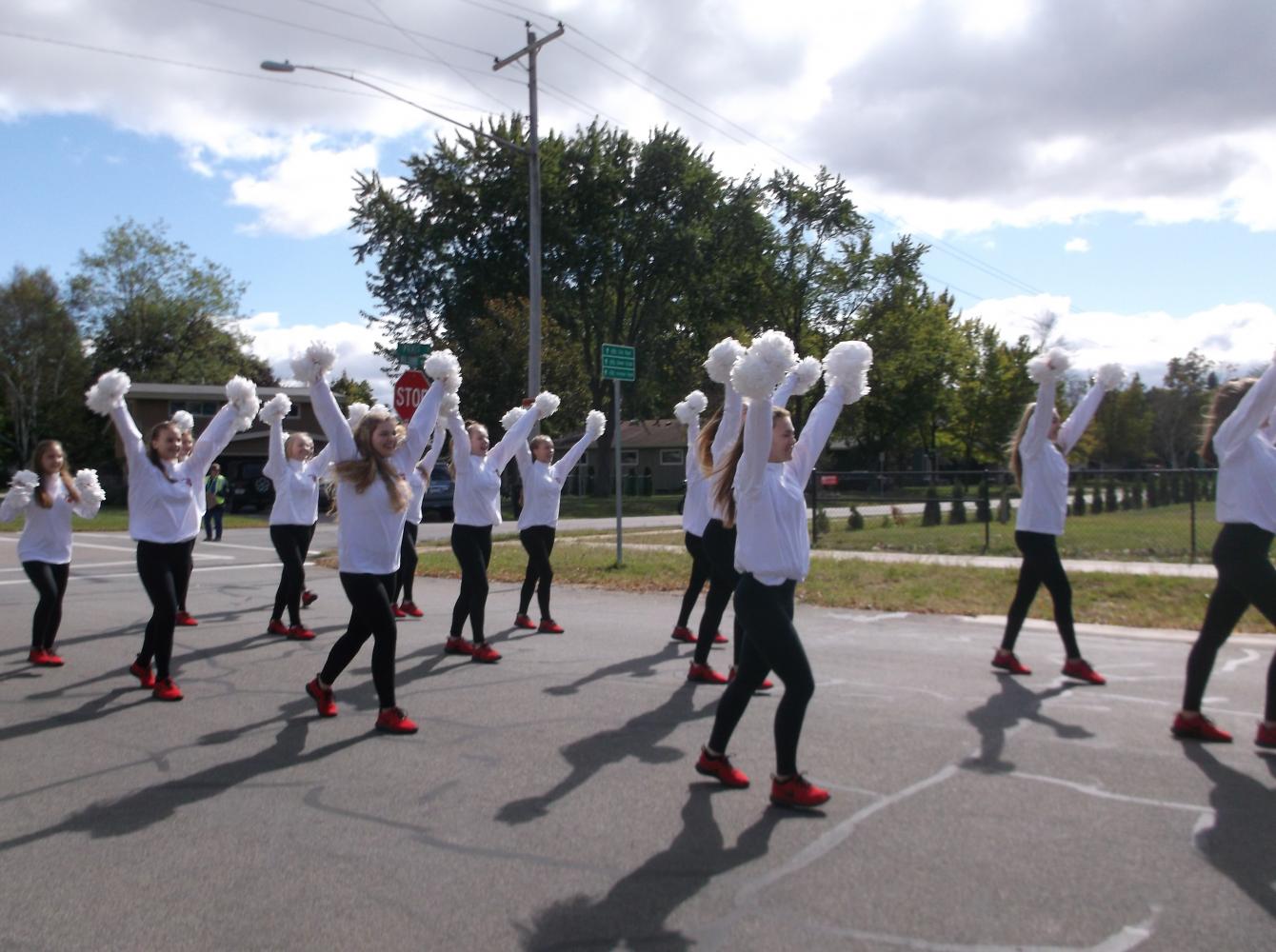 By SYDNEY CLARK
The Mirror reporter
Homecoming week is the paramount time for student involvement in Stevens Point Area Senior High. With dress up days, lunch time activities, parade floats and window painting, clubs, classes, and sports teams have been busy.
National Honor Society hosted the dance on Saturday, Sept. 29. Their work started last school year when they decided on the theme, "A Night at the Cinema." Since the start of school, they have been busy planning and crafting decorations.
"NHS has been working hard to make homecoming amazing," NHS president Arrington Polman said.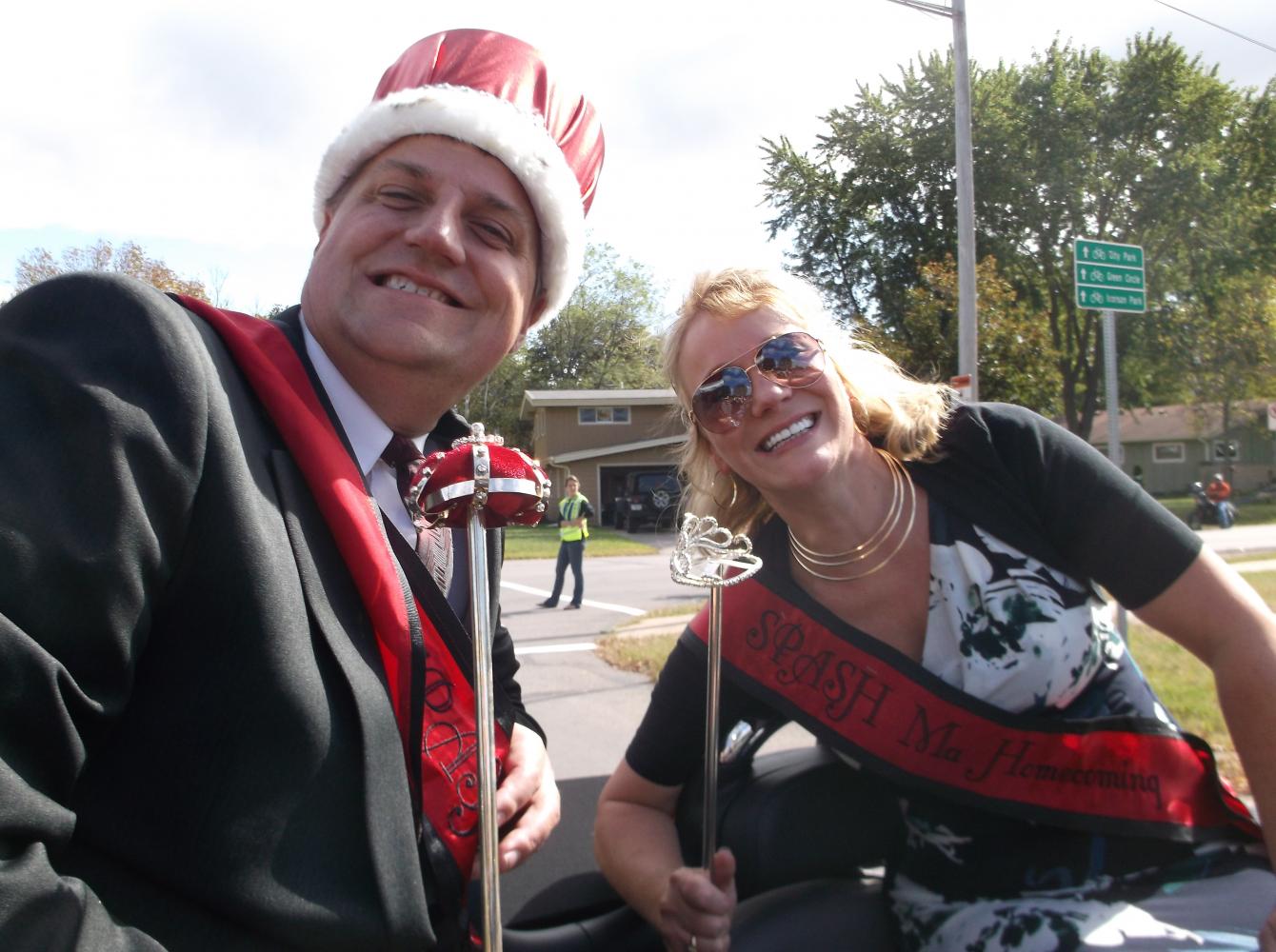 Student Senate was in charge of the week leading up to the dance including lunchtime activities and dress up days. Senate members also coordinated Ma and Pa Homecoming and created a float. Ma Homecoming was Jill Donahue and Pa Homecoming was Dan Hoppe. This year the Student Senate float was Hollywood themed to go along with the week's cinema theme. Student Senate's goal with the pep week was to get everyone excited for homecoming and to give them an opportunity to get involved.
Alex Anderson, Student Senate parliamentarian said, " Homecoming is the week where we see SPASH students most involved throughout the entire year with float building and lunch time activities. It's amazing to see."
Sophomores, juniors and seniors competed for the best window, float and pride for their class. The first place class float received $150 and $150 for a first place window.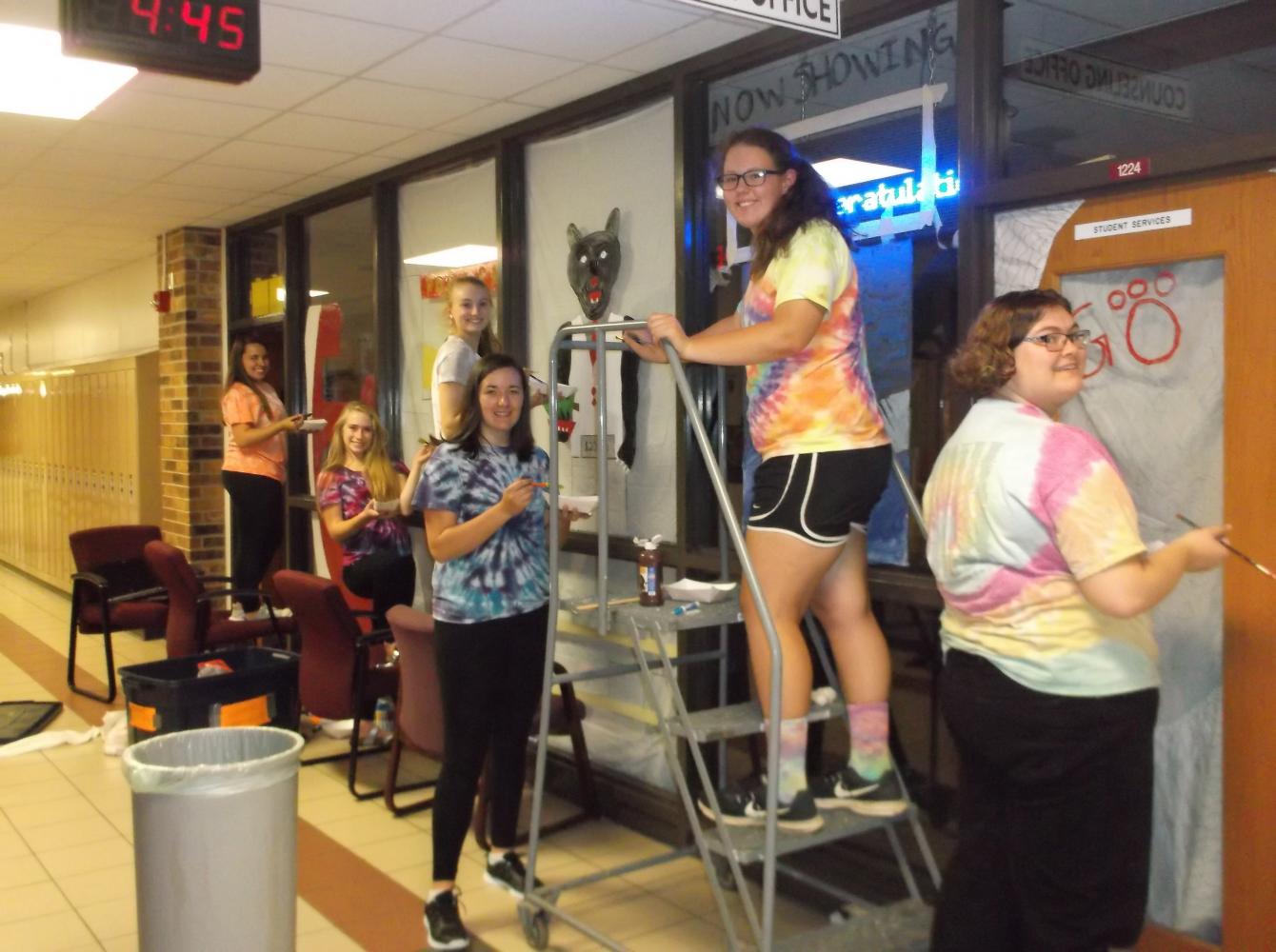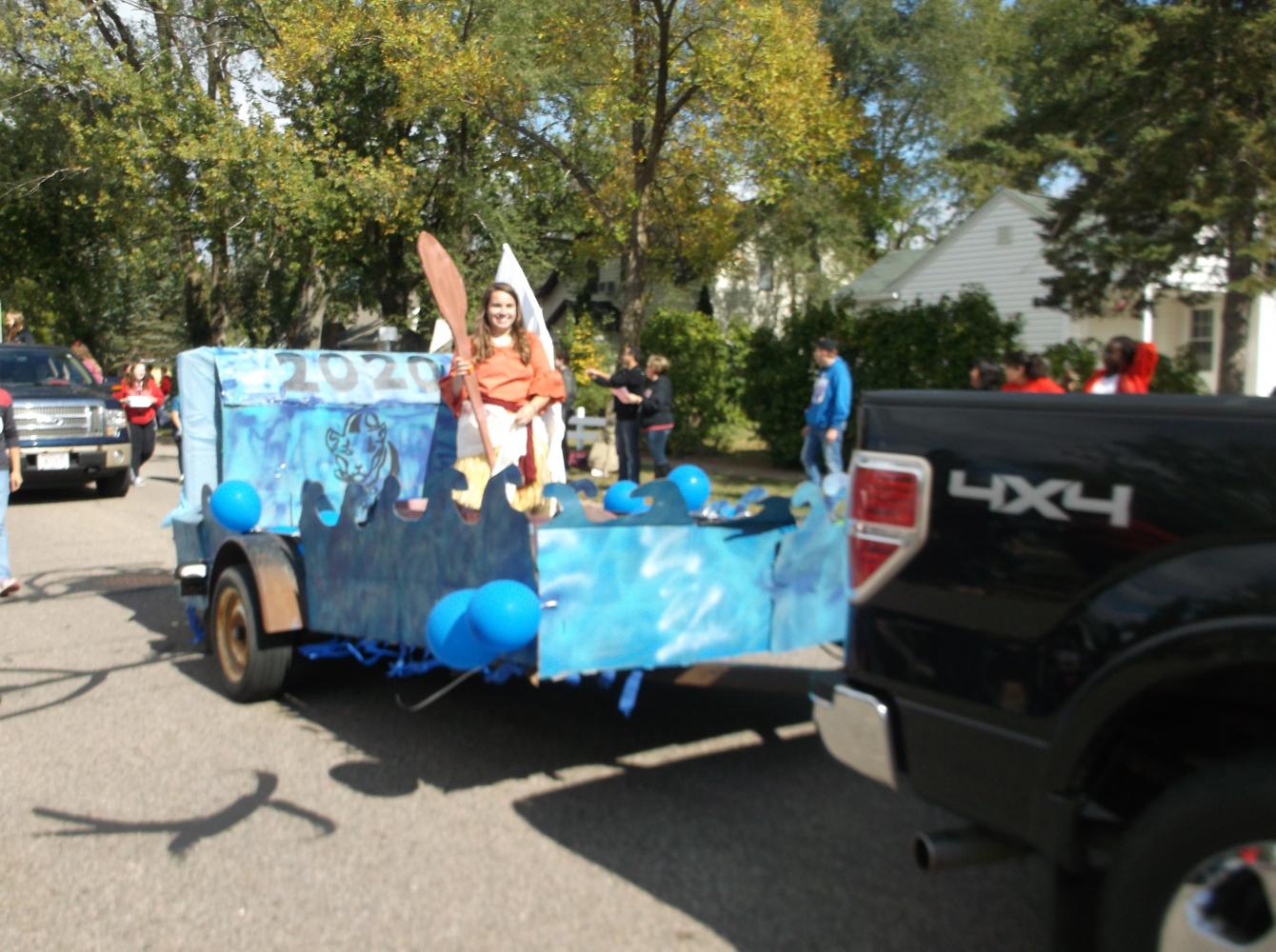 Sophomores opted to go with a concession stand with a panther server for their window, which took second place. The sophomore class float took second place with a Moana inspired float.
Juniors painted their window as a classical cinema theater starring "CLASS of 2019." This window took third place. Their float looked like a giant popcorn box, to complement the movie theme and took first place.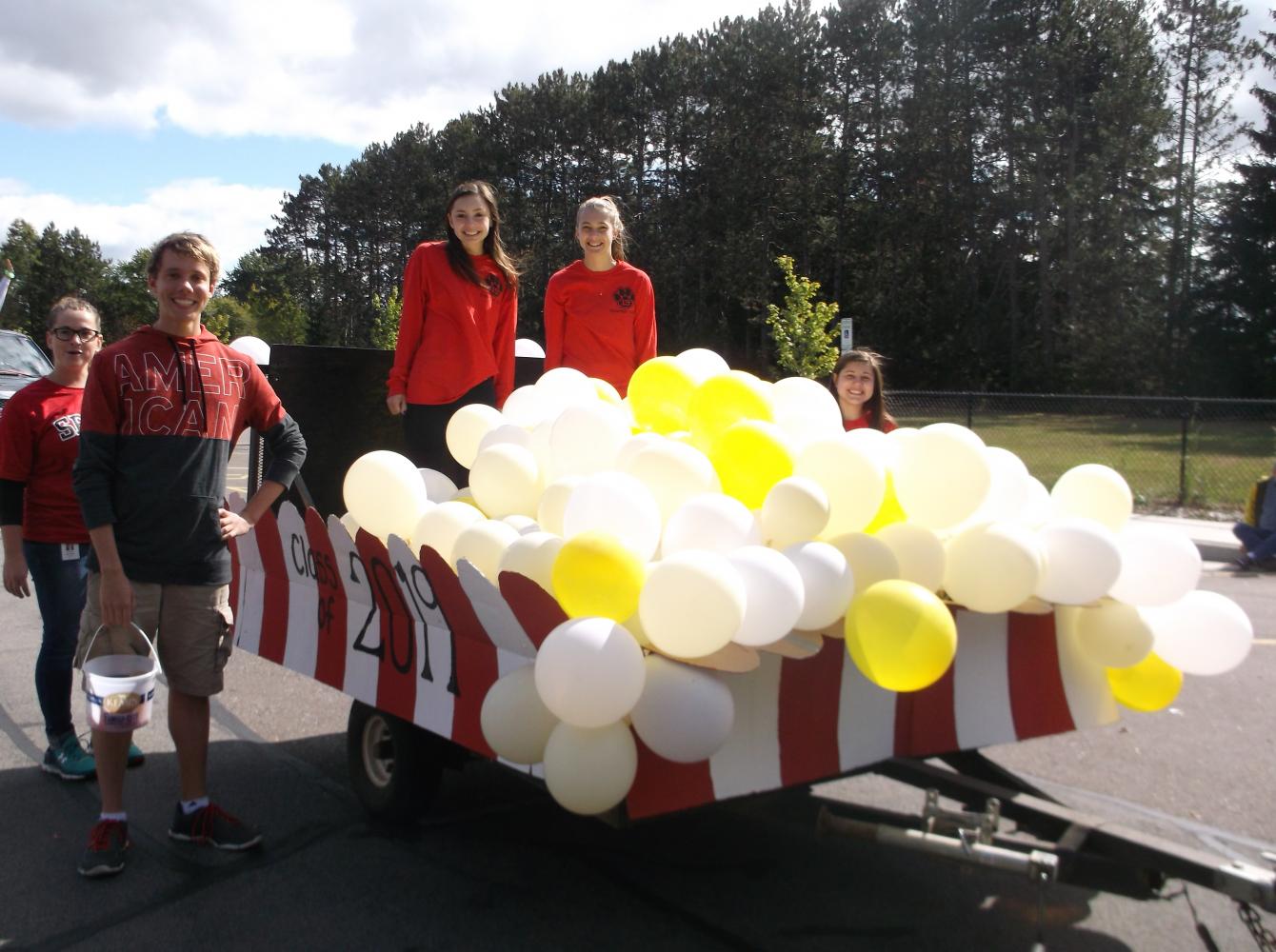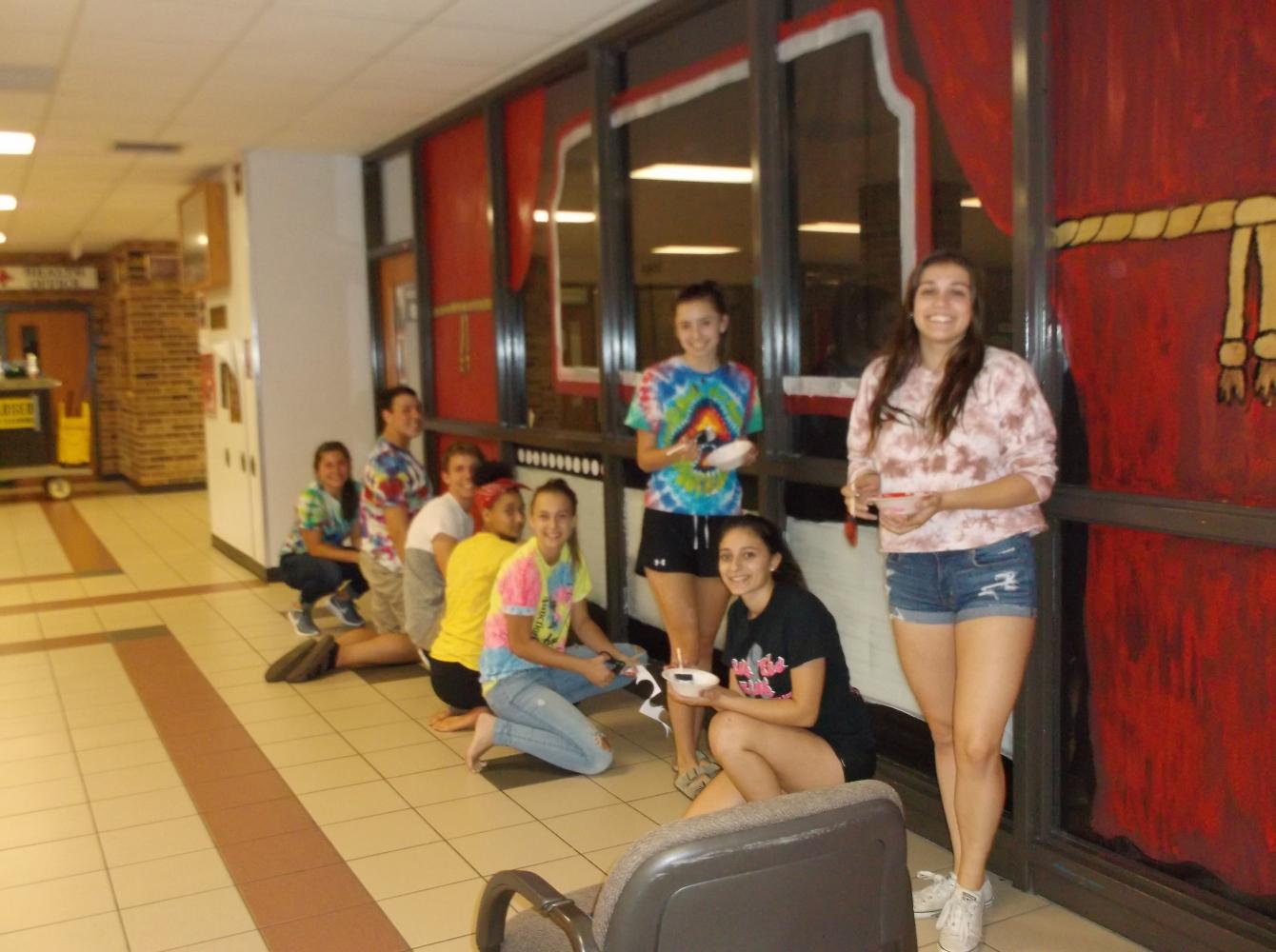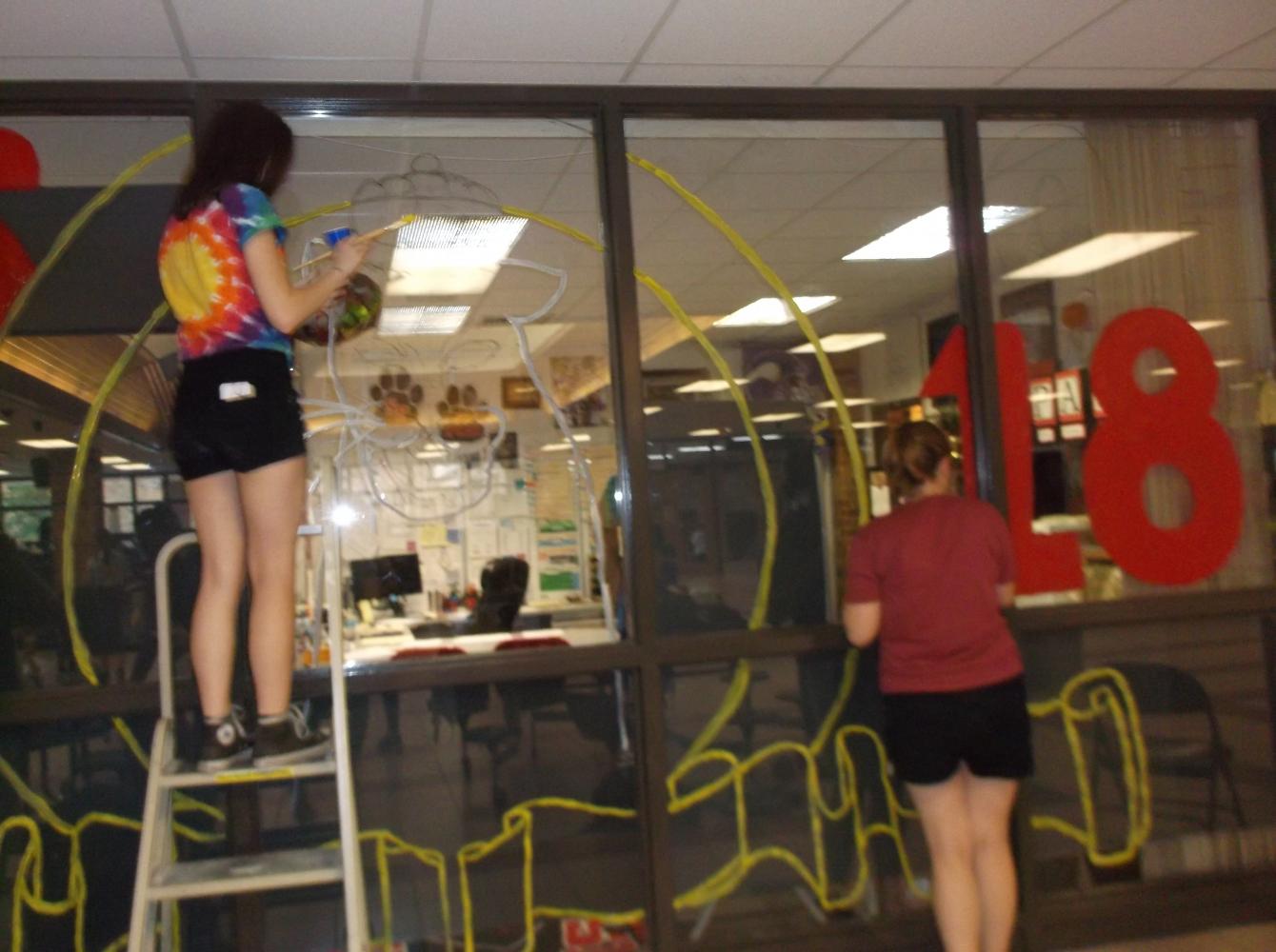 The seniors chose to base their first place window off the Metro-Goldwyn-Mayer (MGM) lion, but swapped out the classic lion with a panther and a few other SPASH-related adjustments. They took last place with giant clapperboard float.
Wednesday, Sept. 27, before Mr. SPASH, NHS and the homecoming court hosted a pasta dinner for SPASH athletics and clubs. Tennis athlete Jenna Boeck said, "I really appreciate the spaghetti dinner, because it means I can eat and head to Mr. SPASH right away. And it's just a nice thing they do for us."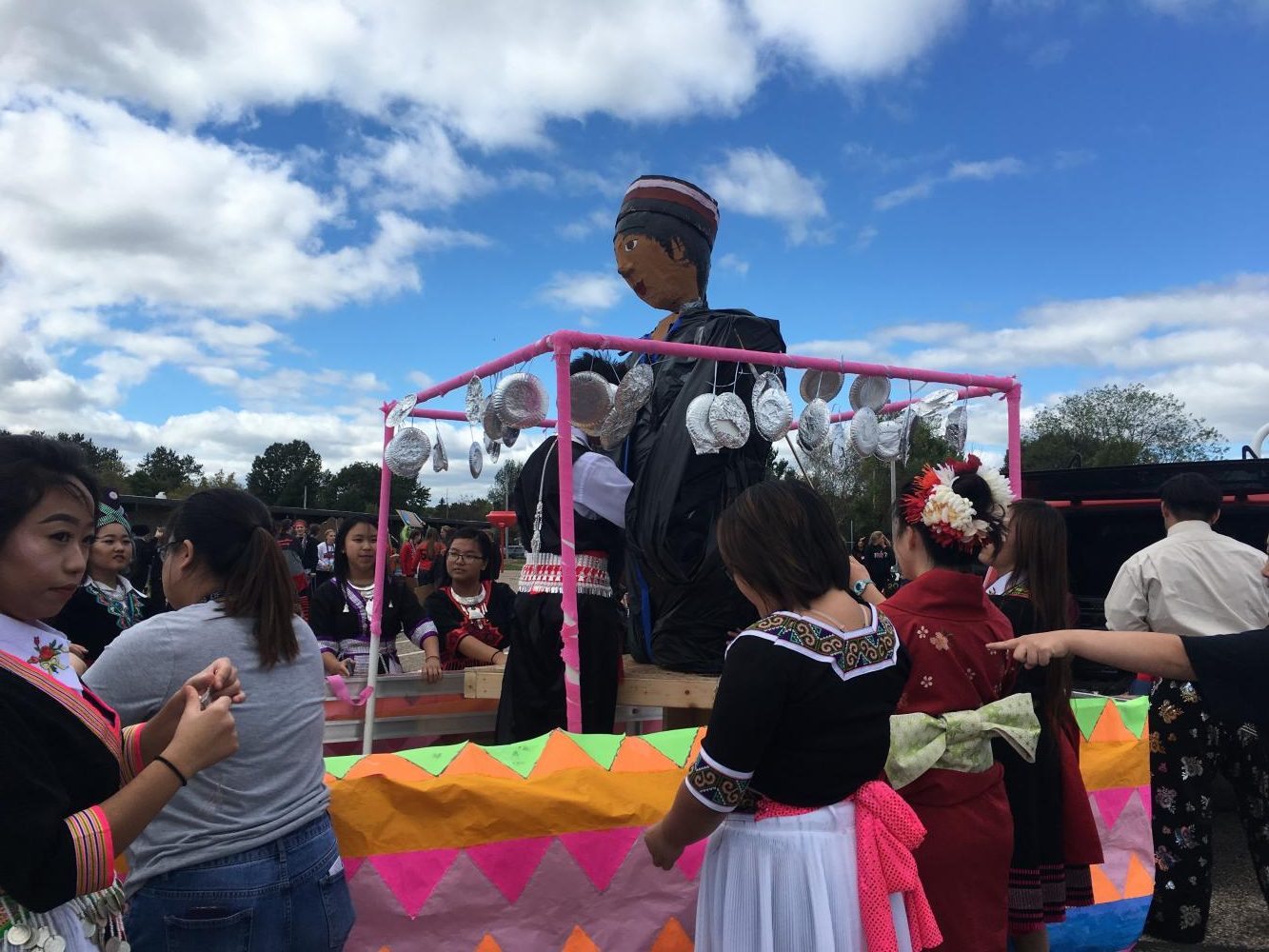 These clubs and classes accompanied 14 other clubs and sports, the band, homecoming court and Ma and Pa Homecoming in the parade on Friday, Sept. 27. Girls Swim Team, FFA, Senior Rednecks, Tennis, Cross Country, Charles F. Fernandez Center, Hmong American Club, Stevens Point Environmental Action Coalition (SPEAC), Volleyball, Health Occupations Students of America (HOSA), Family, Career and Community Leaders of America (FCCLA), Boys Soccer, Mountain Bike Club, Choir and Cheerleaders all competed for the title of first place float and the accompanying $150, with second place receiving $75. The first place club float was the Hmong American Club, second place went to Charles F. Fernandez Center, and the Girls Swim Team took third.