Feminist Club starts at SPASH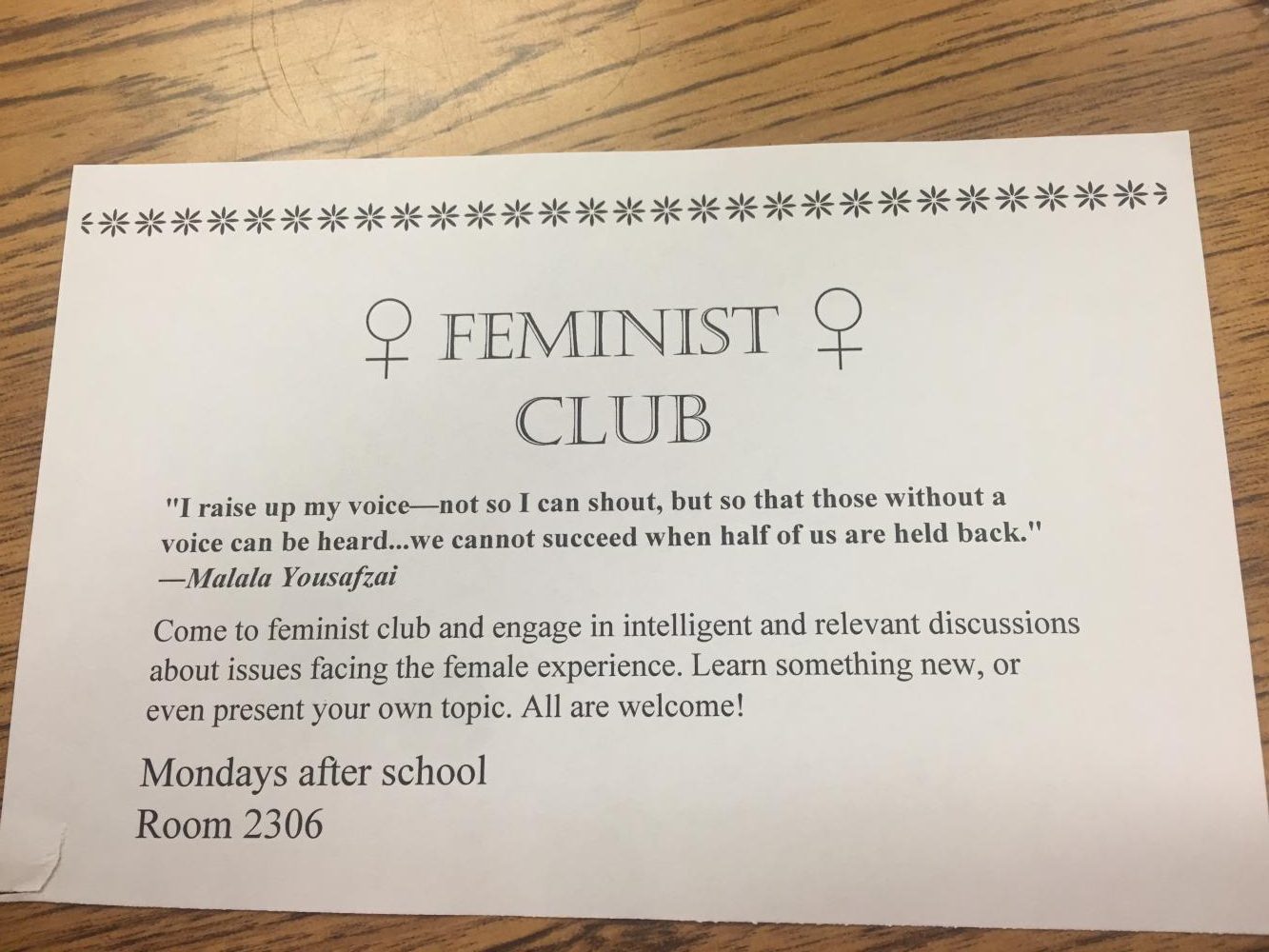 By PANA CHANG
The Mirror reporter
There's a new club at SPASH call the Feminist Club. The club plans to meet every Monday at 3:30 after school. They will meet in room 2206.
Students reached out to English teacher Amanda Sweet about creating a supportive group for women and men.  A few members of the club handed out flyers to students during lunch hours hoping to attract members.
According to Sweet, the goal is to "support all women and men. I am hoping to reach out to the community for support and to give support."
There will be discussions about issues that females experience. Members are welcomed to present their own topics to the group.
Feminism is the support for women's rights and the belief women should be treated as equal to men in society with both having the same rights.  The belief that men and women should have equal pay in the workforce is also part of feminism.
This club could be an insight for many students at SPASH who may not know a lot about feminism, but are willing to learn new information. For Sweet, the objective of the club is "general acceptance. I think everyone has very strong opinions and don't know how to voice them. It's important to give a safe place for students to voice them."
Student Mai Yia Lee said, "The club is a good idea, because it's empowering."