Boys basketball returns to the court
By NICOLE BREZINSKI
The Mirror reporter
In the past two years of the Stevens Point Area Senior High (SPASH) boys varsity basketball, the team has managed to win two state championships.
The team has a strong belief they have a chance to return to the Kohl Center for the third time this year.
As the season came to an end last year, the boys had a hard time letting go of a couple of the most valuable players on the team.
Sam Hauser and Trevor Anderson led the team in points and both knew how to control the court.
"It was always fun watching Sam and Trevor play because Trevor was so quick and could handle the ball well and Sam would dominate the court with his height and dunk every time he had the opportunity," fan Megan Nolan said.
Although SPASH basketball has lost two very good players, the team still is a strong unit as a whole.
Anxiously boys who are freshmen to seniors tried out on Nov. 14 through Nov. 16 in hopes to make the varsity squad.
Making the varsity team are Joey Hauser, Beau Rosenthal, Spencer Tyson, Andrew Erdman, Keonte Williams, Drew Blair, Sam Simmons, Maxwell Hofmeister, Brennan Mueller, Logan Lewis, Brett Ehr, Mike Vitt and Tom Hatton.
The team has about a month to practice every day after school for their first game on Tuesday, Nov. 29 at 7:15 at the Appleton East Gymnasium.
The theme for the game is pilgrim because the game is close to Thanksgiving. If you have any questions about the theme you can contact Charlie Okray with Facebook messaging.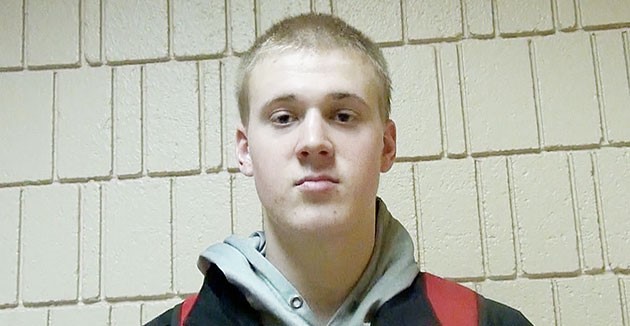 "I am very confident that we can make it far in the playoffs this season and I have high hopes for the varsity team on our first coming up game," Joey Hauser, a returning member of the varsity squad, said.
"I cannot wait to see the boys dominate their first competition in Appleton and see who will step up to the plate to lead the team in the right direction," fan Joey Roth said.